When outlining property boundaries, adding privacy, and improving security, a sturdy fence is an essential piece. Establishing the posts is a critical step in the fence-building process, and a common question which arises is whether these should be embedded in concrete or otherwise secured in the ground.
A reliable and secure fence can only be achieved with the installation of fence posts set firmly in concrete. In addition to creating a secure anchor for the fence, the advantages associated with setting fence posts in concrete are considerable; increased stability, durability, and protection equate to lasting peace of mind.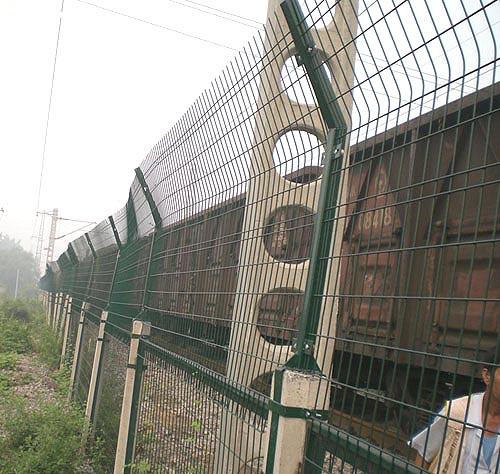 Placing fence posts into concrete multiplies their ability to remain steady. As a rock-solid material that is immensely durable, it helps guard against the posts wobbling or being yanked from the ground due to powerful gusts of wind or other pressive forces.
Setting your fence posts in concrete has the added advantage of longevity; without the protective layer of concrete, wooden posts can succumb to damage from the weather and external elements faster, leaving you needing to replace them more frequently. Not only that, but the natural defense of concrete can even keep away burrowers and attackers, saving you not just time but also money in the long run.
If you have small children or pets that like to explore, setting fence posts in concrete is a necessary measure for the safety of your whole family. Leaving posts unsecured in the ground can cause them to be pulled up by overeager kids and animals, creating a potential harm for everyone on your property. Securely-set fence posts will provide a secure perimeter for all the earth-bound members of your home.
Undoubtedly, sinking posts into concrete carries its own baggage. With greater effort being needed than simply banging the posts into the ground, in addition to more components including concrete mix and devices, it renders switching up the theme of your fence much more challenging.
When it comes to fencing posts, the choice lies entirely with you: do you want increased sturdiness and longevity? If so, then opting for concrete is a solid pick. However, if you're more interested in speed and convenience, it might be best to skip the concrete setting. Ultimately, both options will help create stable and secure fencing — it simply depends on what works best for your situation.
Fences are an essential element of most homes, offering a range of advantages such as increased privacy and protection for family pets and young children. But the way in which the fence is installed has a significant bearing on its effectiveness and durability. Among the key considerations to look at is whether or not fence posts should be embedded into concrete. Good installation means the right foundation for your fence, so it is worth taking the time to get it right.
Yes, when installing a fence, fence posts must be cemented in place for long-term steadiness and security. By utilizing concrete as the foundation for the fence posts, it not only supports and shields them from degrading due to corrosion or rot, it also prevents changes in their position. Concrete is the preferred material when setting up fence posts for maximum sustainable structure and strength.
Establishing fencesposts with concrete provides a protective barrier that will remain firmly in place. Digging a base larger than the post and filling it with concrete is the most secure approach. However, metal brackets can be implemented if desired; these connect to the post and are secured to the ground via concrete, and are suitable for lighter fences or when harsh weather isn't expected.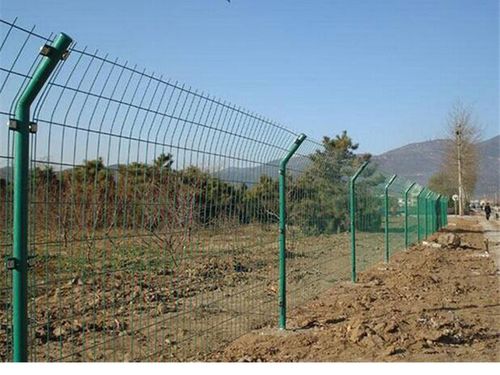 No matter what approach is taken, the concrete must be blended well and the post secured deeply in the earth. Additionally, it is crucial to ascertain that the post stands level and that the concrete is incessantly drenched hereabouts. This not only guarantees that the post will stand sturdy but also prevents it from moving due to external forces over time.
Lasting security and safety are set in stone—or concrete, rather. To ensure the durability of a fence, establishing the posts in concrete is a vital step. While omitting this could cause a weak structure – or an unstable one, even – leaving out the concrete fails to keep the posts safe from corrosion and water damage too. Concrete provides excellent protection from such elements, making it a sound investment for long-term fence security.
To summarize, it is important to ensure that fence posts are firmly planted in concrete. Doing so provides a strong and secure base to bear the posts – while also protecting them from the elements and extending their life expectancy. Indeed, the added care and attention of embedding these posts in concrete during installation will undoubtedly contribute to their longevity, making for a durable fence that can stand the test of time.
Related Product
---
Post time: 2023-08-04