When you're aiming to establish a fence, there are many different styles of posts that can be implemented. T posts and U posts are the two most frequent kinds of posts available, and each have unique advantages suited for various purposes. A well-informed decision in regards to selecting between T or U posts can aid with constructing a successful fence.
T-stakes, occasionally referred to as T posts, are metal fencing posts with distinguishing elements like a flat base, a pointed top, and two galvanized arms that shoot off in a perpendicular fashion. Crafted from galvanized steel, these posts come in multiple lengths and widths and are chiefly known for being economical and easy to install due to pre-drilled holes meant for attaching into the ground. On top of that, T-stakes are effortless to move thanks to their lightweight composition.
U-stakes, or U posts, offer a reliable solution compared to the more familiar T posts. Unlike their flat-based counterparts, U posts feature a U-shaped base that grants superior structure and stability. Crafted from galvanized steel and available in a range of sizes and lengths, U posts provide added durability that can support extra weight. Although installation may take somewhat more effort due to the shape of these posts, the cost is worth the investment due to their efficient performance.
When deliberating on the right fence posts to use, consider the desired outcome of the fencing. T posts are the preferred choice for light-duty applications, such as temporary barriers and light livestock containment. Similarly, they are suitable for adorning a driveway or lining a pathway. Alternatively, U posts are better suited for heavy-duty tasks, such as security fencing and containing animals mentally and physically. Also, they're the go-to pick in areas with strong wind gusts since their U-shaped base anchors them firmly to the ground.
When it comes to selecting the proper post for a given project, the existing soil type can play a crucial role. If the subsurface is composed of loose, compactible soil, then T posts may be the more suitable choice. In contrast, U posts may be better suited for sites with denser soil composition. However, it is always recommended to enlist the assistance of an expert fence installer in order to make an appropriate and informed decision.
The elements of the environment, such as the type of soil and wind conditions, can be instrumental in making a choice between T posts and U posts. T posts are a cost-effective and straightforward solution for light-duty enclosures, while U posts tend to be pricier but provide more durability and stability when confronted with windy areas. If you factor in your goal for building the fence, you'll easily decide on which type suits your needs best. To summarize, T posts and U posts offer distinct advantages based on the specific requirements of any given project.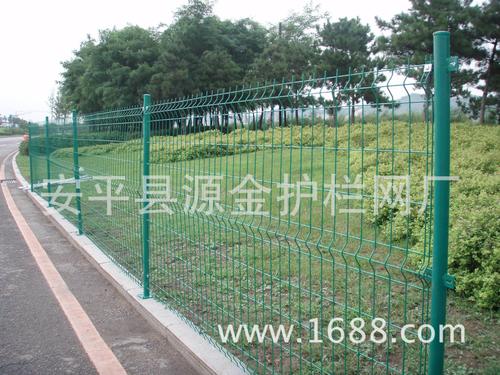 For creating a boundary fence for your outdoor area, you have two options: the "T-Post" or the "U-Post". These posts are often employed for securing fences, providing additional support to gates, and imparting an aesthetically pleasing visual impact. It is important to assess both the merits and drawbacks of each post before determining which style will meet your particular needs most effectively.
The T-Post, crafted from galvanized steel and offering three points along its length, proves to be a long-lasting and reliable choice for temporary fencing. Whether for construction sites, livestock enclosures, a pervasive wire fence line, or reliable gate reinforcement, the T-Post provides the extra stability and strength required to remain firmly in the ground.
Composed of galvanized steel, the strong and durable U-Post provides extraordinary stability. Characterized by its U-shaped design with two angled legs, it is an ideal selection for homeowners and businesses alike when constructing long-term fencing. From expanding a backyard's boundaries to marking off a poolside perimeter, U-Posts are the go-to choice for both practical and decorative fencing solutions.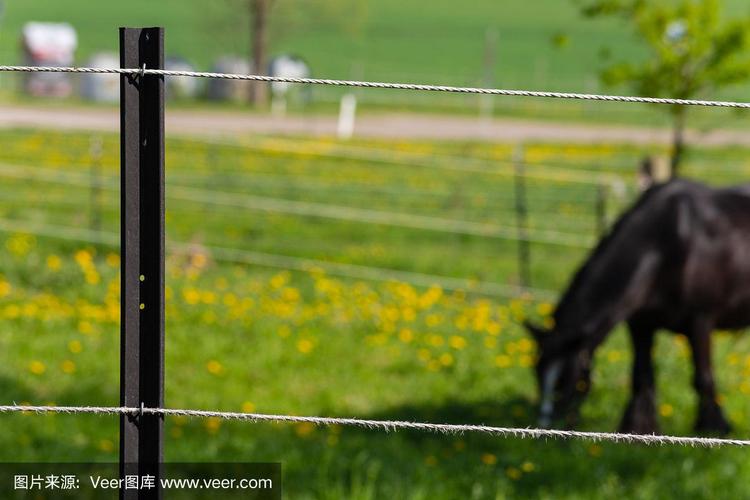 T-Posts provide numerous advantages, one of which being their lightweight, making them considerably easier to install and work with than their U-Post counterparts. Additionally, they possess a shallow profile, rendering them much less conspicuous than U-Posts, only furthered enhancing their suitability for temporary fencing applications.
Compared to T-Posts, U-Posts are noticeably more stable when embedded into the earth's surface; this makes them an ideal selection for those looking to construct a lasting fencing solution. Additionally, U-Posts provide a more eye-pleasing glimpse, therefore making them a wise choice for anyone looking to generate an uplifting fencing aesthetic.
T-Posts and U-Posts have respective merits when it comes to different applications; for instance, T-Posts are suitable for establishing temporary fencing with its lower weight whereas U-Posts furnish more durable surroundings, ideal for semi or permanent usage.
From a cost perspective, T-Posts are an especially wise investment; they offer a far more appealing price point than U-Posts. But if your goal is to secure a fencing solution that will stand the test of time – visually, structurally, and functionality-wise – you may want to go with the U-Post, despite its higher price tag.
When deciding between using T-Posts or U-Posts, each have specific strengths and drawbacks to take into account. Considering the purpose for your project will help you determine which style is the most beneficial for you. To make the wisest decision possible, do some research to gain a better understanding of how their qualities and values compare.
Related Product
---
Post time: 2023-08-04