A Garden's Security Lies in its Fence Posts
Defending a garden from unwanted visitors and extreme weather conditions is made easy with a strong set of fence posts. Setting the boundaries of the garden, these posts create an effective physical and visual barrier between the inside and outside world. As such, they are a vital part of any garden's security.
The options for constructing a garden fence are varied and plentiful. Wood, metal, and plastic can all be used to craft a sturdy fence that caters to your individual gardening needs. Carefully consider the benefits and drawbacks of each material and choose the one that is ideally suited to your unique situation.
Affordably priced and able to add a touch of style to any outdoor space, wooden fence posts are the obvious choice for garden fencing. Their solid nature and durability stay strong through most weather conditions. The main disadvantage is that, over time, the wood can warp, rot, or become discolored due to weather exposure. However, a coat of paint or a protective sealant could easily extend the life of your precious posts.
For those looking for a robust and dependable boundary for their garden, metal fencing posts are an ideal choice. They may be pricier than their wooden counterparts, but they offer enhanced durability, standing up to the most inhospitable weather conditions with ease. Metal fence posts come in various designs, and as they are more visible than wooden posts, they can add a stylish flair to any outdoor space.
If you're in the market for a budget-friendly fence-post solution, consider plastic– It's lightweight and straightforward to install, and many color options are available. The catch? Plastic is not as robust as metal or wood posts.
When deciding on suitable garden fence posts, size and height are crucial aspects to be mindful of. Posts that are disproportionately tiny will not withstand strong winds or other environmental factors, whilst excessively tall posts may detract from the overall look of your garden. Additionally, consider the type of fence being installed – chain link fences require specific post types for effective support and security.
Positioning the posts correctly is the initial step of the installation process. After selecting the most suitable posts, you need to dig a hole for each one at the desired site and then drop the post into the hole. To keep it in a steady and secure position, be sure to fill its hole with cement or pebbles.
To finish the fence installation process, you need to make sure the pieces are securely affixed to the posts. Use whatever tools are most suitable – whether it be screws, nails, or staples – to guarantee a strong bond that can keep the fence and posts from incurring any harm over time.
Shielding the posts with a weatherproof sealant is the final step required to preserve them under changing conditions and extend their life expectancy.
To ensure your outdoor sanctuary is secure for years to come, put some thought into selecting and installing your garden fence posts. By selecting durable materials and fashioning them into dependable posts, you can be confident that your beautiful garden will remain safe and protected from inclement weather.
When it comes to erecting a garden fence, the posts are what make the project truly secure and stable. In order to ensure your fence remains standing for years to come, choose the correct variety of fence post for your particular garden. It is essential that you get this part right if you want a successful end result!
When deciding the type of material to use for your garden fence posts, wood is a top choice. Offering an accessible price point and easy installation, wooden posts provide a natural appearance that compliments most gardens. Nevertheless, be sure to double-check for signs of decay or insect damage prior to installation, as wood tends to wear quickly. Steel is also an option if you're in search of something more resilient and enduring; though this will most likely come with a higher cost.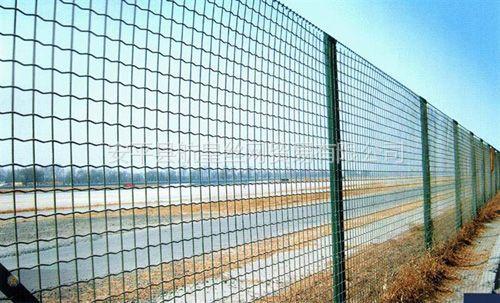 When planning your fence, you'll want to consider how high you want it to be. This will not only ensure that your yard is sufficiently private, but it will also determine the difficulty of installations. If you plan on being a bit more practical with labor costs, then pre-fabricated or pre-assembled posts may be the right way to go. This is a great way to save time and create consistency in the look of your fence. On the other hand, if you're looking for a more reliable and secure installation, consider taking the time to dig post holes and concrete them in place.
After making your selection on the kind and size of fence posts, it is time to get them in place. To get started, take the measurements of where the posts will be installed. This will assist you with knowing how many fence posts are required and how much space to leave between them. Then, begin digging holes that are wide and deep enough to support the posts and make sure they are consistent with one another in terms of their level.
The crucial next step in installing your posts is to make holes for them. Start by safeguarding wooden posts against deteriorating and pest by treating them with a wood preservative. Steel posts, on the other hand, should be fitted with galvanized fixings for secure placement in the soil. And lastly, to strengthen the posts' foundation and guarantee plumbness, concrete can be mixed with water and cement in a specified proportion before installation; an essential step – use a spirit level as a reference to ensure that the posts remain upright.
Once your posts are in place, you can begin securing the fence panels. Start with the top and bottom panels, ensuring that they are firmly affixed to the post and there are no pockets of space in between. Carry on with the same method for any middle panels. Adorn your masterpiece with a top rail or an elegant trim to complete the look.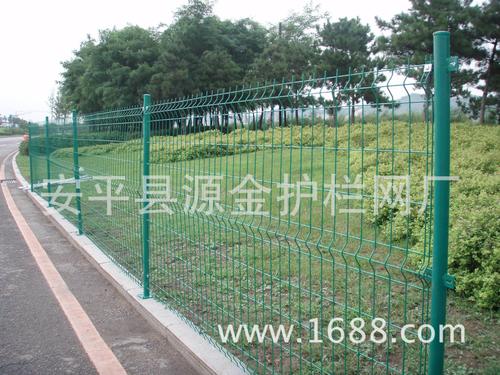 Garden fence posts are a crucial component for any garden fence. They are incredibly strong and stable, giving the fence a sense of permanence and reliability. Choosing the proper type of post for your garden fence will help give it an attractive look and provide it with long-lasting strength for many years to come.
Related Product
---
Post time: 2023-07-08