These heavy duty T-post clips fit standard size 1.25 and 1.33 lb. studded T-posts. Manufactured from 11-1/2 gauge wire that is Hot-dipped galvanized, these clips are designed for fast and easy attachment.
The combination of T posts and wire clips helps ensure that wind and the weight of the fence don't cause bowing or sagging of either the wire or mesh, and secures it against any animals that might jump on or lean against it.
T post clip
Material
Low carbon steel
Wire diameter
2.6-2.8mm
Surface
Hot dip galvanized
Packing
100pcs/bag, and 1000pcs/carton
Application
T post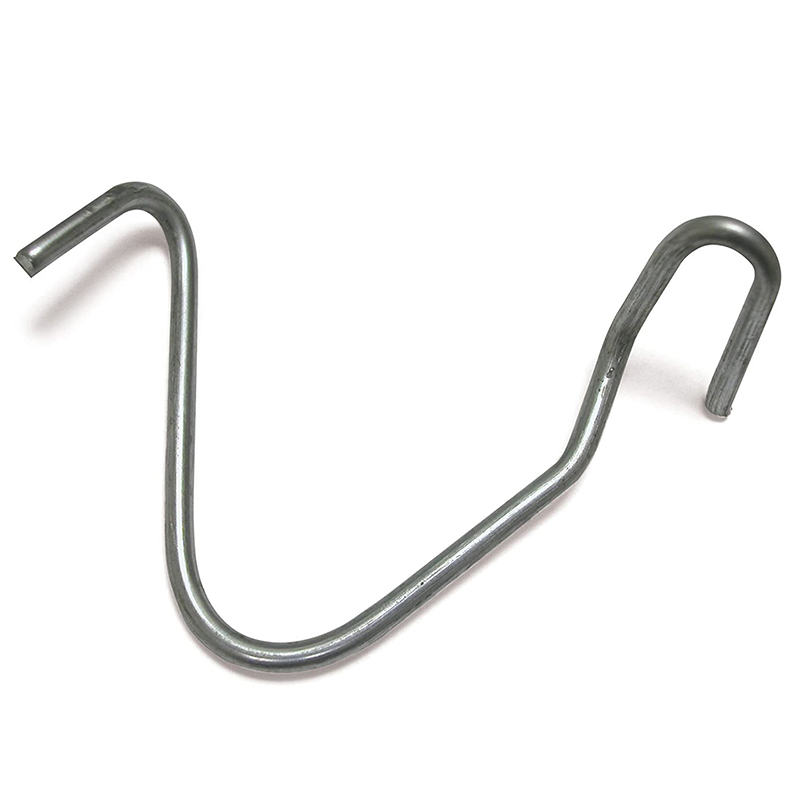 Packing:
1.) Inner: 25pcs/pack, 50pcs/pack, 100pcs/pack, 200pcs/pack, etc
2.) Outter: 5-20packs per carton boxo
NOTE: CUSTOM-MADE PACKAGING IS AVALIABLE

Application:
It is regularly used together with fence posts, fencing wire and barbed wire.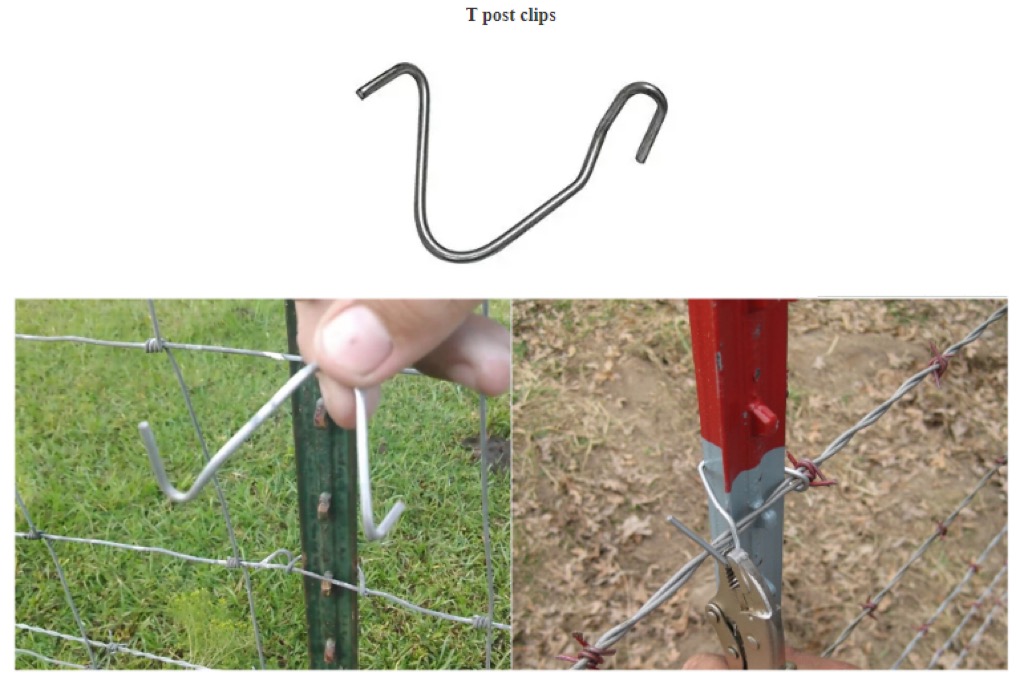 If you want to keep your fence in top condition without any hassle look no further than our heavy duty T post clips! These specially designed clips fit standard size 1.25 and 1.33 lb. studded T posts for easy installation that takes minimal time and effort.
Crafted from durable 11 1/2 gauge wire thats hot dipped in galvanized coating these clips can withstand any weather condition while protecting your fence from bowing or sagging under wind or weight pressure – even if animals try to push it beyond its limits.
Our T post clips also stand out for their user friendly nature since they require no special tools or equipment during installation – anyone can attach them with ease! Novice DIYers need not fear as well since these versatile clips will securely fasten your fence without fail. Our T post clips stand out from the crowd thanks to their versatility – they work with different fencing materials such as chain link and welded wire fences.
Therefore if you're looking for a product that can attach these types of fences quickly and securely onto your posts – our T post clip is the go to option. One factor contributing to the superiority of our product is its resilience; unlike other clip options available in the market which tend to degrade or weaken over time due to elements such as rust or general wear and tear – we ensure this isn't the case by applying galvanized coating through hot dipping – protecting against any form of damages both indoors & outdoors.
For someone whos planning on installing a new fence soon or upgrading their current one – using our versatile T Clip will always remain an effective solution towards safeguarding whatevers within it against any unwanted intruders or harsh environmental conditions at any given moment.
Invest in the best when it comes to fencing solutions; choose our product for unbeatable quality and guaranteed longevity. Make the smart move by ordering our T-post clips now to maintain a sturdy and well-maintained fence.
---
Previous:
T Post
Next:
U Post
---