For many years, concrete fence posts have been a staple for securing property boundaries. However, future-thinkers like you are beginning to look beyond this traditional material. That is because of several factors, such as the financial output, the environmental effects, and upkeep obligations. In this piece, we will examine why more and more landowners are opting to forego concrete posts and delve into the several alternatives that exist.
Certain individuals are choosing not to use concrete for fence posts due to the hefty price tag that comes with it – concrete can be pricey depending on its availability. In comparison to other options, this cost typically exceeds the budget of most people. When it comes to deciding whether or not to use concrete fence posts, cost is an important factor to consider.
Cement, as the cornerstone of concrete's production, contributes to a significant level of environmental impact due to its production's release of greenhouse gases. As awareness of the detrimental effect of our decisions on the environment increases, more and more individuals are turning away from concrete fence posts as a responsible choice.
Concrete fence posts can be harmful and unpleasant to look at if they are not properly maintained over time. This regular upkeep is especially important in locales that endure intense weather or drastic fluctuations in temperature. The pressure these shifts can induce on the post can cause it to break down and deteriorate, leaving it cracked and crumbled – a hazardous eye-sore. It is as a result of these maintenance concerns that so many folks choose to avoid concrete posts.
If concrete fence posts are not of interest, vinyl is a great alternative. It is a durable and reliable material that is easy to use for structure erection, while being much more affordable than concrete. Moreover, it comes in a variety of stylish colors and patterns, offering an attractive way to blend with the aesthetic of any home.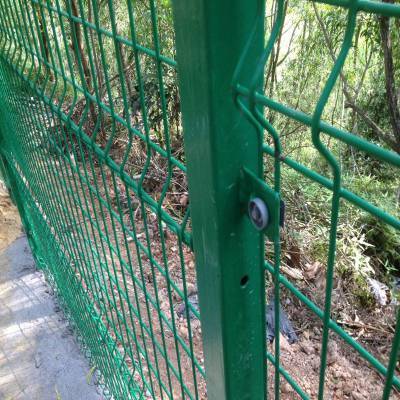 Steel fence posts are a popular option owing to their robust structure, affordability, and ease of upkeep. Unlike other materials, they are unyielding to cracks and decay, while protection from wear and tear is assured. However, the installation of steel posts can pose a challenge in comparison to other options.
An increasingly popular choice for reliable fencing are wooden fence posts – an economical, pleasing solution for those seeking a natural material. However, as it is not as durable as some other materials, it is critical to properly attend to the wood to maintain its solid structure and ward against rot and decay.
On the whole, many folks are saying "no" to concrete fence posts for a variety of reasons.The monetary expenditure, ecological effects, and upkeep needed for concrete create an unfavorable choice. Luckily, there are numerous alternatives at the ready, like vinyl, steel, or wood fence posts. Choosing any one of these will be sure to satisfy your needs.
Experience the Strength of a Fence Without a Concrete Post!
In many cases, secure fencing around homes, businesses, and other properties meant an arduous process of installation via concrete fence post. These posts provided strength and resilience, but came with a sizable cost as well as significant manual labor. Fortunately, the onward march of progress has given us numerous alternatives to traditional concrete post, offering the same level of protection with far less effort and spend.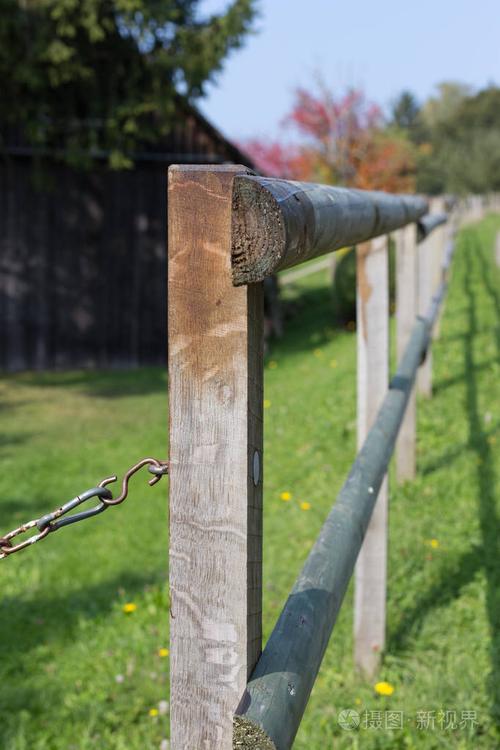 Opting for no concrete fence posts is becoming increasingly popular due to the diverse advantages these posts offer. What makes them such a great choice is their lightweight construction, ease of installation, and cost-efficiency. Even the average Joe can install them without having to use special tools or possess certain skills; making them ideal for DIYers. Moreover, they can be implemented in both residential, commercial, and industrial fencing scenarios.
Galvanized steel is the top choice for constructing tough and durable concrete fence posts. Not only can this resilient material handle the toughest of weather conditions, but it is also immune to corrosion no matter humidity or moisture levels. So if you want a long-lasting fence post, galvanized steel is the way to go!
Lightweight yet sturdy, no-concrete fence posts are the perfect option for creating a secure perimeter without breaking the bank. From chain link and wooden to vinyl and metal entrances, these posts are designed to support any style of fence with ease – making them a great investment for homeowners in search of an economical fencing solution.
Concrete fences posts make light work of an otherwise laborious task, they are relatively simple to set up with only basic tools necessary. This works perfectly for those individuals without any construction experience or access to equipment more specialized than a toolbox. In addition, these posts are convenient to move and shift around when needs change without too much effort.
Eco-minded individuals ought to consider no concrete fence post as an option since the galvanized steel they're composed of is easily recyclable. This safeguards it from ending up in landfills and eliminates the environmental toll of instrumentalizing concrete in their fabrication.
For anyone wanting to erect fencing without the hassle and expense associated with traditional concrete posts, no concrete posts offer an ideal solution. These environment-friendly posts possess the same degree of security and support as concrete ones but are much easier to erect and kinder on the wallet. Whatever your fencing specifications are, you should certainly consider no concrete posts as a viable option.
Related Product
---
Post time: 2023-08-15