Demystifying Fence Post Diameter: Get the Right Size for Maximum Securtiy
No matter your fencing project, selecting the ideal post size is imperative to ensuring its stability, security, and longevity. To that end, sizing up your fence posts appropriately is of utmost importance.
Going beyond the basic 4"x4" post size, there is a towering lineup of fence post sizes available that cater to a multitude of fences and woods. It's essential to select the right one for your project to ensure your fence will withstand the test of time. This article explores some of the most popular sizes and explains the type of fencing they best accommodate.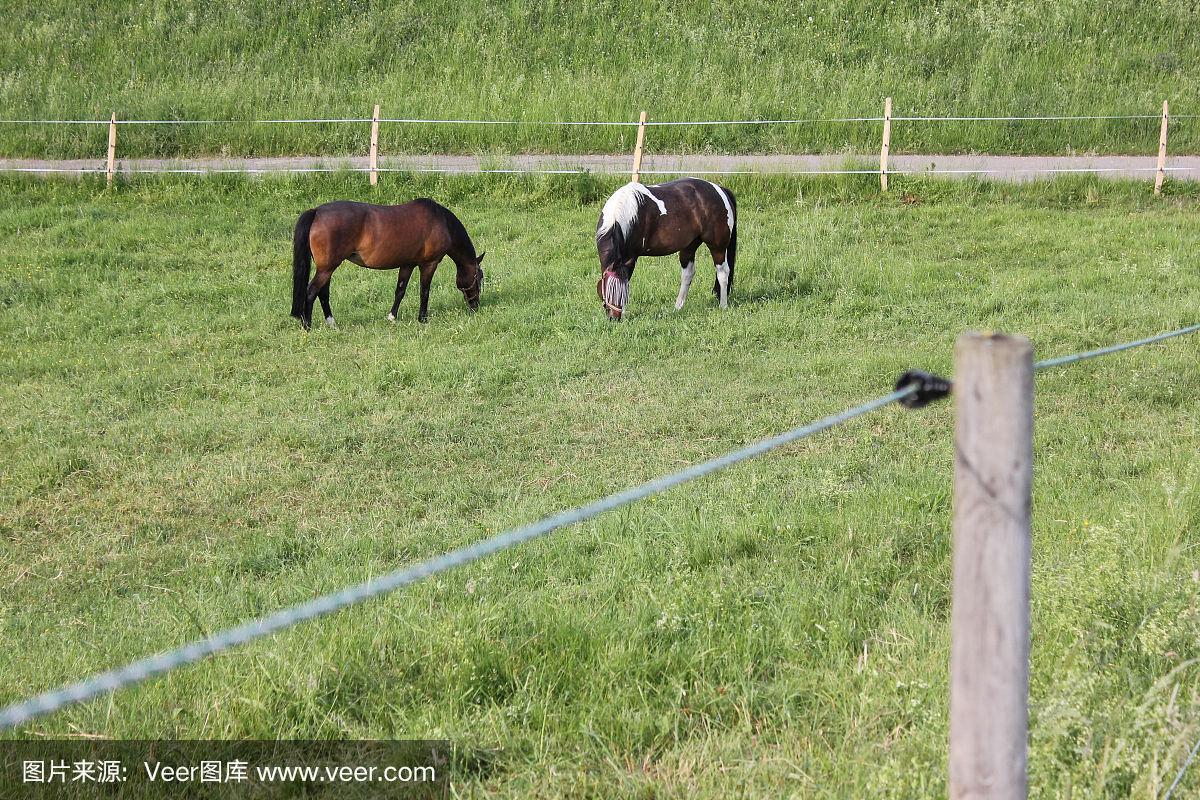 If you're setting up a fence, you want posts that you can trust. That's why the 4"x4" size is a go-to choice for many people. Not only is it a standard size, but it also provides reliable strength and durability for whatever type of wooden fence you may be building. Whether you're constructing a privacy fence, a split rail fence, or a picket fence, you can be sure the 4"x4"wood post will be sufficient to both support and secure your fence.
For a sturdy and formidable fence, the 6"x6" post is often employed. Though more expensive, it has the capability to provide robust security for taller fences. Businesses and industries that require an extra layer of support opt for the 8"x8" post, the most massive size available for wooden fences. Its superior strength and stability make these bulky posts ideal for constant safeguarding.
Metal posts have been growing in prominence in recent years for residential fencing purposes. Steel posts usually come in 2"x2" measurements, while aluminum posts usually appear at 2.5"x2.5". When it comes to vinyl-covered steel poles, there's a selection of sizes on hand, ranging from 2"x2" up to 4"x4".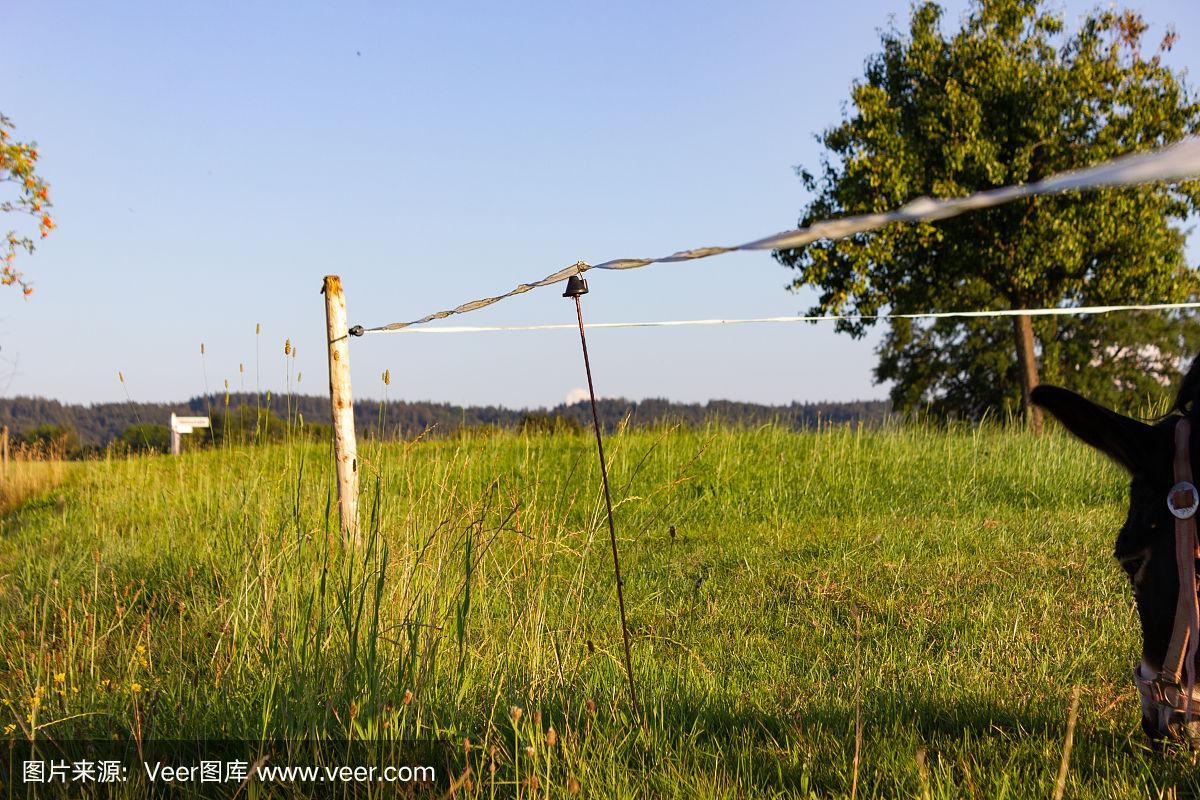 Metal posts provide a sturdy base for decorative fencing, from classic picket to modern chain link varieties. Additionally, they make excellent options for privacy fences and present advantages over traditional wooden posts, as they are far less susceptible to warping and breaking.
For the utmost security when constructing a fence, concrete fence posts are an ideal choice, particularly for industrial or commercial purposes. These substantial 4"x4" posts are positioned within concrete footings to provide additional power and stability. The effect is reliable structural support that can withstand most things.
When building a secure fence using concrete posts, take the soil type in your area into consideration. If the soil has a considerable amount of clay, the posts might be vulnerable to upheaval or subsiding over time, leaving your fence line warped and uneven. To address this issue, ensure that your concrete footings are buried deeply enough to reach below the freezing level.
To ensure a quality fence is built, the size of your post depends on the type of fence you are erecting and the kind of material utilized. 4" x 4" posts are the usual selection for fences worked from wood, while those made from metal commonly employ 2" x 2" or 2.5" x 2.5" posts. When constructing a concrete fence, a 4″x4″ post will be the preferred choice.
For ultimate durability and a strong, sturdy fence, selecting the right sized post is vital for any construction project. With the correct size post chosen, you can rest assured that your fence will remain safe and robust for an extended duration.
When constructing a fence, the diameter of the fence posts plays an essential role in determining the strength and stability of the fence. Selecting the appropriate post diameter is a decisive step in ensuring that your fence is secure and can support the weight that it needs to. This article aims to shed light on the key components that should be taken into consideration when choosing the ideal fence post diameter for your particular installation.
When it comes to choosing a post for your fence, the diameter is essential for keeping the barrier supported. This is mainly so because a bigger girth allows for more stability and greater strength; therefore, depending on the weight of the structure, the diameter has to be appropriate. Wood, metal, and concrete posts can be found in various sizes, so picking the optimal size for your design makes all the difference.
When installing a fence, the diameter of the post needs to be considered. For a privacy fence, think of how much weight it needs to bear, and if it's exposed to lots of wind and weather. If it's chain link, pay attention to how much tension and strength will be required. Typically, the thicker the fence, the bulkier the post diameter should be.
The diameter of a fence post depends on more than just its weight and type. Factors such as the height of the fence can change the required dimensions for a more holding power – taller walls need broader posts to guarantee stability. Furthermore, terrain and soil conditions can also play a part in determining the post diameter; rocky or unsure ground would require a larger circumference for on point security.
The thickness of your posts can vary based on the materials used. Wood is typically the lightest and most cost-effective material, making them the most slender choice. Metal posts are sturdier than their wooden counterparts, offering more support for heavier loads. Lastly, concrete posts are the most robust option out there, offering extreme stability and durability for high-wind locations or for extra security.
As you embark on your fence installation journey, it is essential to select the correct size of post for the job. What diameter should you choose? This decision is decided by assessing the weight that needs to be supported, the type and size of fencing, the soil composition and conditions, and the material of the post. Once you have taken all these elements into account your new fence will have a strong and secure foundation.
Related Product
---
Post time: 2023-08-02