Steel posts are quickly becoming the desired choice for fencing due to their many long-term benefits. As opposed to wood posts and other materials, they provide more dependable, reliable support. They come in a broad selection of shapes and sizes, boasting strength and tenacity. Plus, they are more cost-efficient than others, making them an economical option that will stand the test of time.
When it comes to fencing projects, steel posts are the ideal solution because of their unparalleled strength and durability. Made with top-notch grade steel, these posts are tougher than wood ones and can hold up against the heaviest of duties, from enclosing livestock to enforcing a sophisticated security system. Additionally, steel posts can withstand extreme weather circumstances such as high winds and heavy rain – perfect for locations where other materials would become compromised. Plus, these posts also defy the ravages of time, rot, and insect infestations that could come with moist climates – making them far superior when it comes to fencing in any environment.
Steel posts are a great choice if budget is an important factor in your fencing project. They can be bought in bulk at an economical price, compared to wood posts, and come in different dimensions and forms to meet any of your needs. Not mention their longevity which ensures your investment will last for many years to come.
Steel posts make for a simple yet effective installation process. With a steel post driller or a drill, they can be implanted into the land with minimal fuss. Despite its simplicity, a bit of skill and experience is favored when used to embellish the assurance of the posts being installed in line with all necessary standards. Furthermore, if your task requires an elevated count of posts, welding them together is an intelligent way to approach it.
For fencing projects that demand strong support and long-term reliability, steel posts are an ideal option. Easily installed and highly cost-effective, they offer robust performance that will stand the test of time even in adverse weather conditions, making them an excellent investment your efforts. Not only are steel posts an effective choice for any fencing project, but they also represent a sound long-term investment in your property's defense.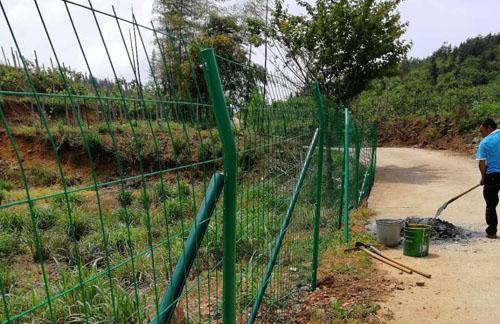 Homeowners and businesses seeking to add lasting style and protection might quickly recognize the distinct virtues of steel fencing posts. Noted for their low-upkeep needs, exceptional strength, and timeless form, these posts effortlessly provide a long-term ownership experience far surpassing that of other materials like wood and vinyl.
Steel posts offer an array of sizes, shapes, and designs, making them suitable for an extensive range of fencing projects. Not only are they a suitable selection for creating a secure border around a property, but also to generate an alluring look in one's garden or backyard. Furthermore, steel posts are preferred for the construction of security fencing as they are robust and resilient and thereby afford great protection.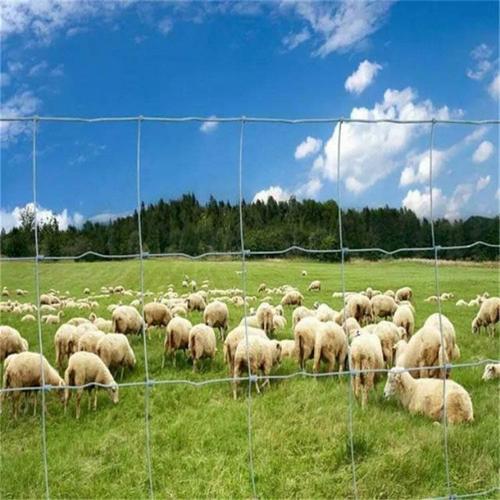 When erecting a fence, steel posts are an integral part of the process. These posts can be installed in several ways – the most common being pre-manufactured steel posts. They usually arrive in either a square or round shape and can be planted into the ground using a post hole digger and concrete. Alternatively, those looking for a speedier solution can opt for a fence post driver. These special tools are capable of quickly and securely driving steel posts into the earth with ease.
With minimal care and attention, steel posts can bring long-lasting beauty to any landscape. Their rust-resistant bodies maintain their vibrant hue, no matter what the weather throws at them, ensuring that they stay strong and stylish for years to come. Even better, with a fresh coat of paint in any color of your choice, these posts can seamlessly match any design plan.
Steel posts for fencing boast remarkable strength and resilience, making them perfect for protecting an area with an uncompromising level of security. Their sturdiness is much greater than the alternatives of wood and vinyl, which makes them an optimal choice for locations with extreme weather conditions such as forceful winds or terrible storms. By opting for steel, you can ensure that your property is safe without worrying about possible damages from tumultuous weather.
Boasting both sturdiness and style, steel posts have earned a well-deserved status among popular fencing materials. With their timeless look, they can easily be fashioned into a range of aesthetic vibes, from farmhouse to modern. Whether you're setting up a rustic garden or an opulent estate, steel posts will bring an elegant allure to your property.
All in all, steel posts are the ideal pick for any fencing system. Robust and reliable, these posts are obliged to impress with their prolonged longevity and minimal upkeep. Moreover, they can be tailored to any eye-catching design, not to mention their remarkable ability to guarantee a heightened level of safety—one that is well-appreciated by both home and business owners.
Related Product
---
Post time: 2023-08-09