To ensure that any structure crafted with T Posts (or metal fence posts) can withstand the test of time, installing T Post Clips is an absolute must. These clips are metallic brackets that remain secure on the posts; they provide a safe anchor for attaching fencing, wires, and any other type of material. In the following article, you will find all the instructions you need to install your T Post Clips like a pro.
Necessities for Success
Prior to beginning setup, gather the items you need for the job: heavy-duty wire cutters, a hammer, a utility knife, T Post Clips, and a T Post featuring a pre-punched opening along the top. If the top doesn't have one of these holes, you must drill it yourself.
Securing the Clip Ready for Use
Now that you've gathered the necessary materials, you can begin affixing the clip to the post. First, align the pre-drilled hole in the clip with the similarly pre-drilled hole atop the post. Then, lock it into place so that it is centered.
Give the clip a few taps from the hammer to ensure it's correctly seated. Confirm that it is properly set against the post and not slackened off.
Ensuring That the Clip is Secured
With the clip properly fitted, the next step is to secure it. Use a pair of wire cutters to snip a length of wire that will go around both the post and clip. Coil the wire around them and twist their tips together for fastening. Keep in mind that too much tension on the wire can damage either the post or clip, so be sure not to cinch it too tightly.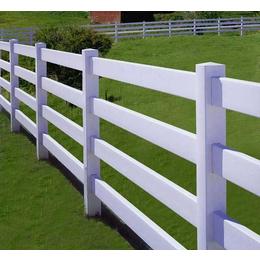 The Completion of Setup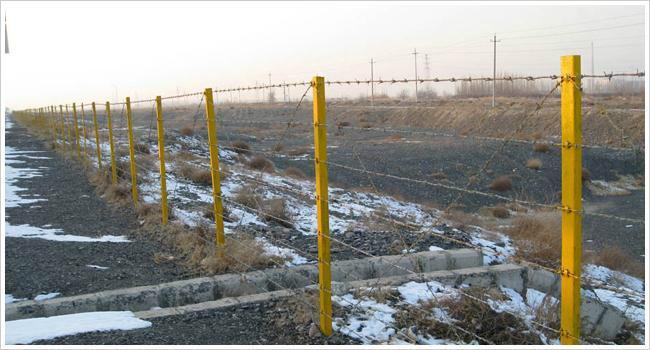 With the clip securely in place, your project is ready to go. Got extras to affix onto the post? Utilize the convenient pre-drilled hole in the clip and you'll have anything from fencing to wires swiftly attached.
When it comes to securing T Post Clips, safety should be your top priority; this means wearing protective eyewear and gloves while handling any tools or materials. Double-check that the clip is properly placed before connecting it to anything else. If you are not sure how to go about the installation process, it is advisable to get help from an expert.
Achieving fast and satisfying outcomes when attaching materials to T Posts is simple and straightforward with the use of T Post Clips. By equipping yourself with the correct tools and materials, as well as adhering to a few steps, installation can be swiftly and securely completed. As you work, remember to always keep safety as a priority and verify that the clip is firmly in place prior to attaching any backing.
Posts are made more secure with T post clips, crafted from metal for strength and resilience even in various climates. Installing these clips is a breeze, requiring no nails or screws to affix fencing material and other items – a handy time saver! Different sizes and designs are available to suit any need, making T post clips the ideal choice for putting up fencing quickly and correctly.
Attaching t post clips is a cinch – only a few straightforward steps are necessary! In this article, we will walk you through the installation process from beginning to end!
Embarking on Step One – Preparing the Posts
Ahead of the installation, posts must be prepped to guarantee optimal results. Anything including dirt, debris, or other unwanted materials must be removed. If any post is left uncleansed it can lead to clips that simply won't fit – or potentially, even slide. After everything is spic and span, measure the gap between the posts and ensure they're at the same point in each corner.
Place the Securing Clips and Be on Your Way
Before the process of fencing can begin, t post clips must be arranged with careful precision onto the posts. It is vital to ensure that the clips lie at an equal level and to space them widely enough to be able to comfortably slide in the desired fencing material. It is also essential that they are distributed evenly along the length of each post.
Ensuring Closure: A Step-by-Step Guide
Once the clips have been appropriately put into place, it is now time to ensure they are secured. Whether you choose nails or screws will depend on the type of clip being used. A hammer should be employed if you are employing the use of nails to securely fasten the clips in place. Screws require a drill bit and a drill, and it is important to properly drill to the correct depth to make sure the clips are sufficiently connected to the post.
Installing the Fencing
After the clips have been firmly fastened to the post, the subsequent action is to insert the fencing material with them. This can be achieved by utilising a pair of pliers when using a wire, or by utilizing a screwdriver if it is a bar. It is critical to ensure that the material is put into the clips snugly for optimal fastening security.
Securely attaching materials to posts is a breeze with t post clips! By following a few basic steps, you can ensure that your fences are safe and strong no matter the weather. Best part? You can install t post clips in no time at all – are you ready to get started?
Related Product
---
Post time: 2023-08-06