For fencing, support structures, and many other uses, studded t-posts prove to be an outstanding selection. Constructed of high-grade steel, these posts boast remarkable strength and a reliable foundation for whatever they are supporting. It's no wonder that here in the US, studded t-posts have become the go-to choice due to their formidable durability, affordability, and efficacy.
For those looking for a reliable and sturdy base, studded t-posts may be the answer. These posts can be found in a range of sizes, sprawling from four feet right up to eight feet in height. Of the available selection, the eight-foot variant is the most sought-after, as it is known to be extraordinarily stable and steadfast. It's worth noting that these measurements don't refer to the full length of the post, but rather the distance from its peak right down to its base.
Made from high-grade steel and designed to keep whatever project in place, the eight-foot studded t-post has emerged as the mostly widely used of all post varieties. It features an array of slots combined with steel studs that fit and lock the post tightly into the ground – thereby guaranteeing that the post stays firmly upright and won't move or come loose over time.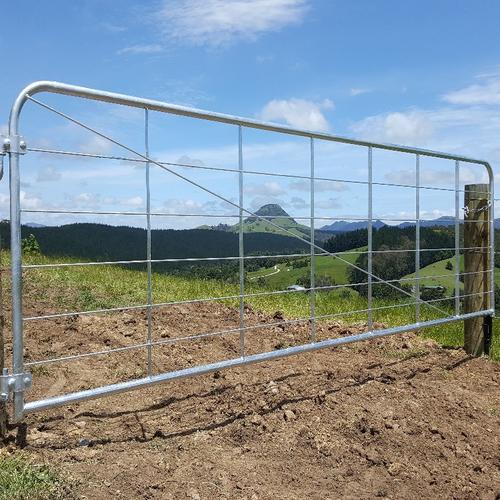 The eight-foot tall t-post featuring raised studs is frequently used for fencing purposes, mainly installed at the end of fence lines to ensure their stability. It also provides extra structure and support for archways, arbors, and other constructions. On the agricultural front, they are commonly utilized to uphold trellises, fruit trees, and vast fields of crops for kind weather protection.
For those on a budget, the eight-foot studded t-post is a great choice for any fencing or other project requiring strength and reliability. Costing less than alternatives, such as wooden posts, and being simpler to install, it provides both fiscal sense and convenience.
Want a sturdy and durable post that is both economic and easy to install? Look no further than the widely preferred eight-foot studded t-post. This well-liked size is a reliable favorite for fencing and other applications, offering years of consistent service at a reasonable cost. An ideal solution for DIYers needing a secure base for their work, studded t-posts are the smart choice.
Achieving an aesthetically pleasing fence requires the right materials, and the 8' Studded T-Post is one of the most important components. Whether the goal is to contain animals, add charm to a garden, or simply upgrade an existing fence, this strong post creates a sturdy foundation for creating just the look you want.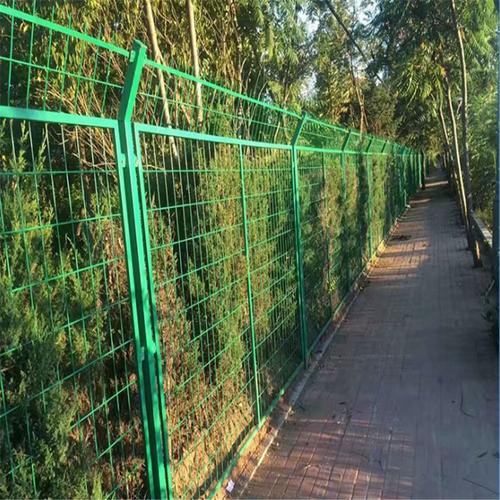 Standing tall at 8 feet, the Galvanized Steel Studded T-Post is an especially great selection for building barriers and securing enclosures. It's corrosion and rust-resistant, thus perfect for any outdoor construction projects such as fencing, barriers, trellises, and sign posts. Its treated steel design lasts longer than other similar posts, keeping whatever you need to secure nice and stable for plenty of years.
The post is firmly secured in the ground with a special feature – a series of small studs. Made from either zinc-plated steel or stainless steel, these metal fittings are spaced evenly along the post's circumference to prevent movement or bending. Together they ensure that the post is securely rooted and remains so.
If you're on the lookout for an 8′ Studded T-Post, which can be tailored to your individual needs and style, you can find the right fit in either a round or square shape. We have them available in either 8′ or 10′ lengths, plus an array of accessories such as caps, toppers, and brackets for giving your fence a customized and attractive look.
Before you begin to construct your 8' Studded T-Post, double-check to confirm that your work area is leveled and that you have obtained the necessary materials and devices. Your post must be lowered into the earth at an approximated depth of 8 inches, so that it remains steady and secure. To guarantee it remains firmly in place, you can either use concrete or some other fitting medium.
For those on a budget or who lack experience in fence installation, the 8' Studded T-Post is an ideal choice thanks to its affordability and ease of setup. Not only does this type of fencing post come at an economical price compared to other options, but it also requires minimal maintenance and completes projects quickly.
The 8' Studded T-Post is an excellent selection for a wide range of projects, offering strength, longevity and simple installation and maintenance. Additionally, it is a great deal for those seeking to secure a quality fence post at an economical cost. Utilizing the suitable tools and materials, the 8' Studded T-Post can be used to form a beautiful and durable boundary that will provide safety for many years to come.
Related Product
---
Post time: 2023-07-23