A fence post is no small expense, and many diverse elements can influence its final cost. From the post type and material used to the labor involved in installation, it's important to examine each factor to understand the price of a fence post. In this article, we'll dive deep into what you need to know about the cost of a fence post.
If you're looking for the most economical way to construct a fence, wooden posts are likely your best bet due to their affordability and quick installation. But if you're after something more durable that is also capable of withstanding the elements, metal posts may be your ideal option although they may come at a much higher expense. Then there is vinyl, chain link, and composite posts which each offer a range of prices based on their material and design. All in all, the type of post you choose will highly influence the overall cost.
When it comes to building a fence, the cost of materials has to be taken into consideration. Wood posts made from cedar, redwood, pine or spruce can fluctuate in price, depending on the variety and its overall quality. Metal posts may be formed with either aluminum or steel, with the second choice being more costly. Vinyl posts likewise come in numerous colors and styles while composite posts are crafted from a combination of wood and plastic for additional protection from rot and decay.
Cost can be closely related to the work that's required to set up a fence post. It all is based on the material that is used. Wooden posts would entail more labor due to the fact that they must be cut and put together. Comparatively, metal posts are relatively easier to install but might need some extra work when it comes to welding or riveting. Lastly, Vinyl and composite posts usually offer simpler installation and require very little effort to complete.
The amount you'll have to pay for those fence posts can be determined by the size and quantity of posts needed. As a rule of thumb, smaller posts are usually less expensive – but you might have to buy more of them if you're fencing a large space. Larger posts carry the benefit of fewer necessary purchases, but they tend to be pricier. Additionally, be aware that it may cost more money if the posts have to be stationed in an awkward or difficult-to-reach area, due to the fact that it takes greater labor to install them there.
Generally, the cost of a fence post can change with part and labor costs, reaching anywhere from ten to fifty dollars per post. Wood is normally the most affordable choice while metal, vinyl, and composite can amount to greater expense. The size and volume of the posts needed will also effect pricing, with larger posts and multiple posts often costing more. Lastly, where the posts are installed will be taken into consideration – as posts situated in hard-to-reach locations might need more time spent installing them.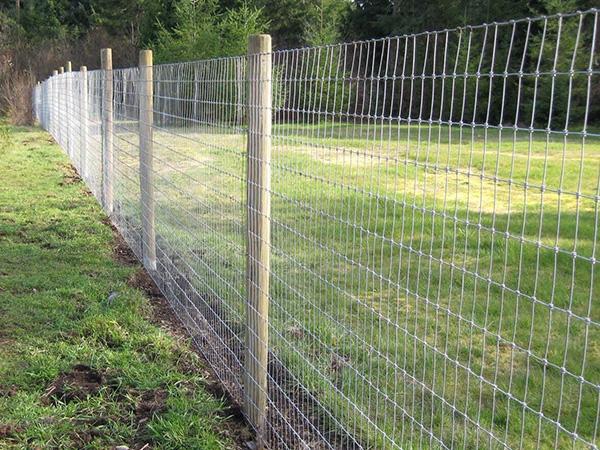 With a variety of factors impacting the cost of a fence post, from materials to labor, it is essential to weigh all the options in order to make an informed decision that will provide the most bang for your buck. Evaluate type, material and necessary labor when selecting the best fence post for your project.
When building a fence, the strength and integrity of the finished product hinge on the cost of its fence posts. As such, it is essential to understand all the factors that can affect the price of a single post. To help, this article provides an overview of what affects post prices as well as the average cost you can expect for fence posts in the US.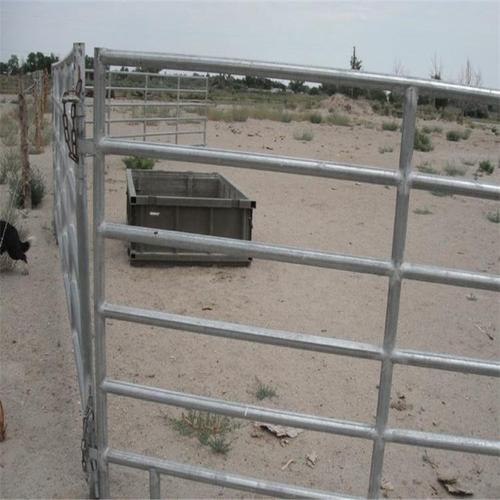 How Factors Altering Fence Post Costs
Widely varying prices for fence posts exist, influenced by a multitude of elements. Wooden posts have been the standard for years and they remain the economical choice. Various sizes and shapes are available, as well as treatment which bolsters their strength. At a higher cost, metal such as aluminum or steel can withstand more adverse conditions while requiring little upkeep. Vinyl posts have also grown in appeal due to their effortless maintenance and ingenuity in aesthetic.
The monetary expense of a post can have an association with its size. Posts which are bigger in size tend to be costly, as more materials are required in order to set them up, and also due to the amount of labour needed to install them. Furthermore, adornment or other unconventional shapes on the posts can lead to a greater expenditure.
A fence post's cost may be dictated by its location. Depending on whether the post is placed in a secluded spot, or somewhere with demanding terrain, extra services and resources may be needed, driving the cost up. Similarly, public areas needing permits or inspections can prove pricier.
How Much Does a Fence Post Set You Back?
The cost of a fence post in the United States is subject to variation, attributed to many deliberation considerations. Wood posts on average range from $10-30, metal posts from $25-50, and vinyl posts from $35-75. The amount listed does not include the cost of installation or supplementary supplies.
Shopping around for a fence post can be dizzying, as prices vary considerably depending on the material, size and location of the post. Wood posts offer a great cost-friendly option; however, metal and vinyl posts can be more expensive. In the United States, the ball park cost for wood posts is $10-30, metal posts are roughly $25-50, and vinyl will set you back around $35-75 per post.
Related Product
---
Post time: 2023-07-25