When it comes to providing support and sturdiness to fencing systems, fence posts are an essential part of the equation. However, common wooden fence posts can be prone to rot and warping, meaning they require frequent replacement. This can be an expensive and time-consuming process. Fortunately, there are concrete alternatives available that offer a more durable solution and improved longevity.
Precast concrete posts offer an effective and strong option for replacing wooden fence posts, as they are manufactured in a factory and then delivered to the building site – ready for installation. They boast remarkably high endurance levels, ensuring even if they do incur minimal maintenance needs over time, these posts can remain firmly in place for many years. Plus, they are produced in a selection of shapes and sizes – to match any fencing system. Precast concrete posts boast one downside; generally costing more than wooden posts – although the additional financing may be counter-acted by their extended durability and decreased replacement costs.
A cost-efficient, resilient option for those in search of fence posts is to opt for concrete posts that are poured-in-place. This method of post installation entails using pre-fabricated forms into which concrete is poured at the site, resulting in the completion of a sturdy post. These posts offer similarly durable benefits as those of precast counterparts yet are often economically more favorable. The primary deterrent to installing this type of post comes from the skilled labor costs required for their construction; from correctly positioning the form before the concrete is done pouring to its eventual finishing.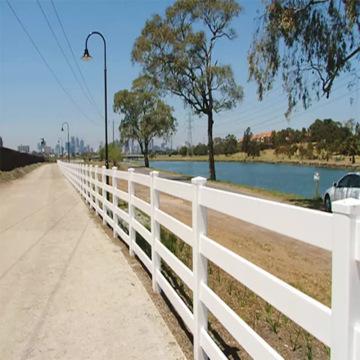 Utilizing steel posts for fencing can be a great idea due to their impressive strength and endurance. They come in multiple forms, so you can easily find one that suits your particular system. The only notable pitfall is that it can become corroded over time if not taken care of; however, this issue can be easily remedied with regular upkeep and an application of a protective solution. Steel posts may be pricier than wooden ones, yet their extended duration and diminished repair charges balance out the expense.
Vinyl posts present an advantageous option for fence posts, as they provide lasting protection from the elements, such as warping, rot, and insect damage. Plus, they are available in a colorful array of styles so you can customize the appearance to your liking. The only setback to vinyl posts is their price tag – usually pricier than wooden posts – and installation may be more challenging since specialized tools and skills are needed.
All in all, it is prudent to assess a variety of fence post alternatives to reap the rewards of superior strength and longevity. While precast and poured-in-place concrete posts are tough and hard-wearing, steel and vinyl posts present their own merits. Each kind of post has varied characteristics that must be analyzed carefully before settling on a decision. With due diligence and correct research, users can find the perfect fence post for their individual needs.
Contrary to popular belief, choosing a fence post doesn't have to mean opting for wooden materials. Concrete is a widely admired selection, but there are other choices when it comes to making a secure and pleasing fence. Aside from concrete, there are numerous materials designed for this task that prove to be highly effective.
When you need something dependable and affordable, concrete posts are a great option. These posts can be either hand-cast and cured in place, or pre-mixed at a facility. Weather conditions and pests will not be a cause for concern as its permanent nature makes it impervious to their effects. Please keep in mind, however, that concrete is substantially heavier than other materials, so you must ensure the fence posts are firmly anchored. Additionally, this may call for increased effort and extra cost during the installation process.
Those looking for an alternative to plain wood posts should consider vinyl. These lightweight posts are easy to fit and come in an amazing range of colors and designs, and they are also more able to withstand wear from the weather compared to timber posts. However, you should bear in mind that they can be more costly than other materials, and their durability may decrease over time, resulting in the occasional sag.
Steel fence posts are an excellent way to go if you're looking for strength, durability, and the ability to withstand heavy winds. These posts are easy to install and also resistant to rust and corrosion, meaning they can retain their robustness for years without replacement. Still, this strength comes at a cost – steel posts can be pricier than their timber counterparts and may be less versatile when it comes to staining or painting.
For those searching for a sustainably friendly solution in constructing fences, bamboo posts are an excellent consideration. Lightweight and straightforward to install, bamboo posts are also cost-effective and naturally renewable. These robust boundary markers can hold their own against the harshest of weather conditions and malevolent insects, though they may need to be occasionally replaced due to the factors that cause them to rot over time.
An alternative to regular fence posts that has been rising in popularity, composite posts offer a mix of wood and plastic which makes them durable and simple to set up. Not only are they secure and solid, they can endure rotting, unwanted visitors, and any type of weather with greater resilience than most materials. Moreover, composite posts are eco-friendly due to their recycled make-up. Despite the many positives composite posts possess, they come at a greater cost compared to other alternatives and may require additional upkeep.
Stepping away from wooden posts, there are a multitude of equally efficient and eye-catching options to consider. Concrete might be the go-to pick for most homeowners, but it is by no means the only one. From vinyl and steel to bamboo and composite, you can investigate the advantages and drawbacks of each material prior to settling on what works best. Keep in mind that researching your choices thoroughly is essential to formulating an informed opinion for your fence.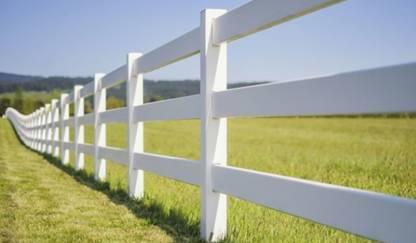 Related Product
---
Post time: 2023-07-08