Y shape steel fence posts is weather resistant with the coating of green paint
Material: Plain carbon steel
Width: 4mm ; length: 8mm
Flange width: 3mm ; length: 21.5mm
Finish:
– Hot-dip galv. steel fence post
– PVC-coated steel fence post
Y arm posts are popularly used with security fencing mesh panels (chain link or welded mesh) for attaching razor or barbed wire. This kind of fence system is also called Y Post Fence.
Supply of Y Post Chain Link Fence for the Premises Security and Protection
The fence system will comprise the fencing wire, fencing posts, Y – arm top post for accommodating the razor wire, corner posts and gates to meet the specified dimensions, codes and standards.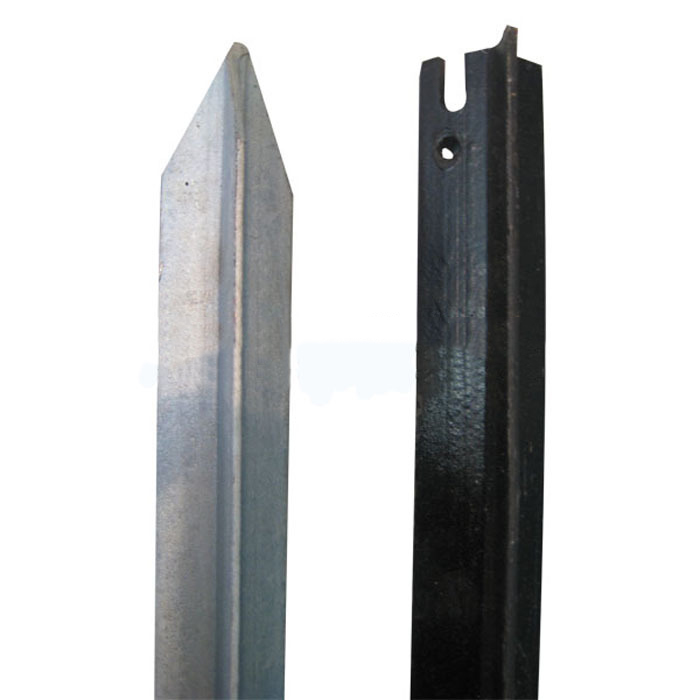 Fence height – 2,000mm (2,500mm with Y-arm post )
Post spacing – 2,800mm
Chain link fence shall meet the following general fence dimensions:
Fence height: Ground to top of mesh – 2,000mm
Post length: 2,800mm
Y-arm top on posts / Y post for installation of razor or barbed wire; overall height ground to top of Y-arm: 2,500mm
Easy to install vehicle (2 wings – each min. 1,500mm of width ) and pedestrian gates (min. 1,500mm of width)
Tensioning system (tension wires; tensioning bars; etc. as required)
Post braces on all terminal, gate, and corner posts
Fence must withstand gusty winds of 160km/h minimum.
---
Post time: 2022-07-01
Previous: U Fence Post