When choosing a fence for your property, post fences are an excellent option! These fences come in assorted sizes, materials, and styles, thus providing you with plenty of scope for finding the perfect one for your home. Plus, post fences are a favorite amongst homeowners and have stood the test of time.
The addition of post fences to your property comes with both security and aesthetic benefits. From choosing the right kind of posts to exploring multiple ideas, there are plenty of opportunities for you to create a unique look while adding value in terms of safeguarding your premises.
A timeless option for anyone who is searching for a classic appearance is a wooden post fence. Avoiding trouble by tending to it on a regular basis, installation of this kind of fence is generally simple. Depending on the desired effect, it can be painted or stained according to the rest of your property's exterior. On a downside though, the wood may cause decay and rot over a period of time.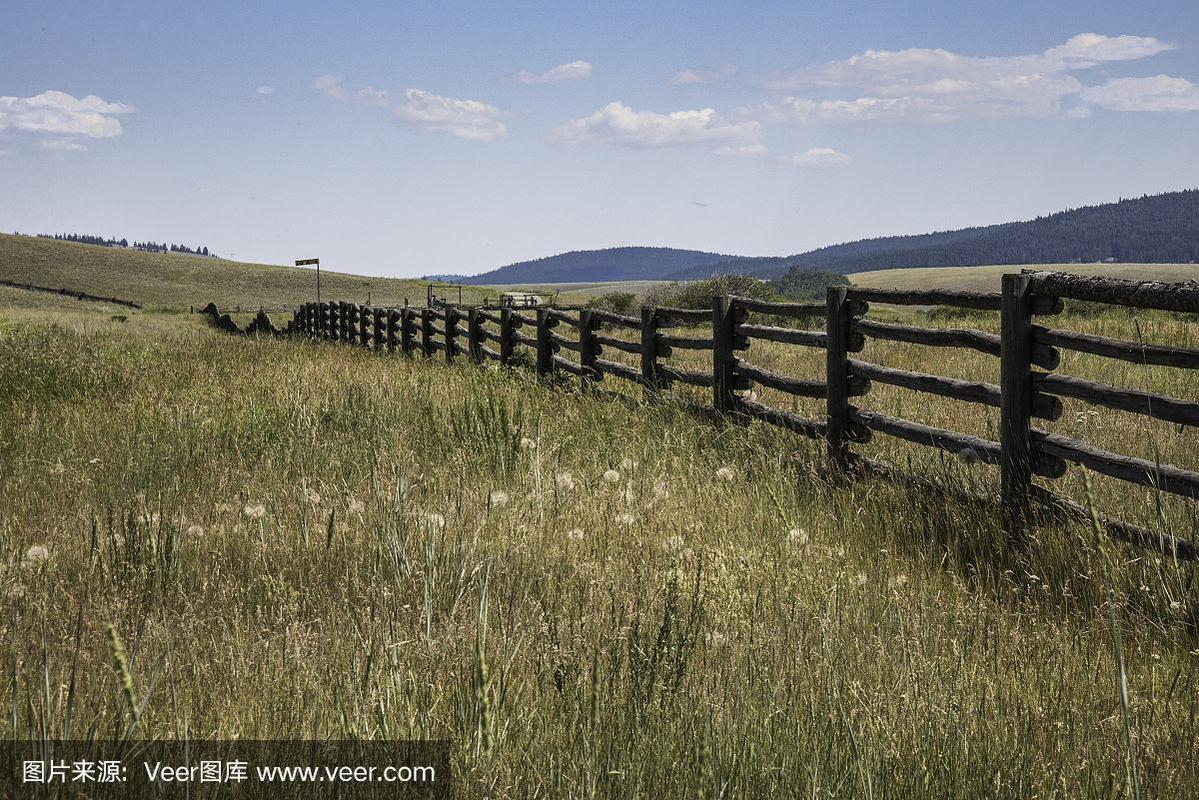 Those wanting a longer lasting fence might want to opt for metal posts instead. Aluminum or steel are common choices that offer a modern look. Furthermore, they are much more resilient than wooden posts when it comes to resisting rot and decay. Plus, an array of colors can be applied through powder coating – allowing the posts to blend in with the rest of your home's exterior design.
For those craving a modern aesthetic, vinyl post fences are a great option to consider. Composed of PVC and available in a wide spectrum of hues and designs, these posts are both straightforward to install and resistant to rotting and deterioration. As a plus, they require very little upkeep, making them an ideal pick for the homeowner after an effortless fencing solution.
For something a bit different, composite post fences offer an intriguing mix of modern and traditional styles. Constructed with a blend of wood and plastic, they're relatively maintenance-free and boast increased resistance to rot and decay when compared to traditional wooden posts.
Whatever style post fence you decide to purchase, it is vital to guarantee that it is adequately installed and looked after. This can ensure that your post fence remains secure and dependable for years to come.
If you're looking to bring both security and privacy into your home, post fences offer a great solution. From the traditional wooden finish to the modern metal composition, there's an extensive selection of post fences that can conveniently and effectively meet your needs. Additionally, vinyl and composite alternatives provide attractive designs that promote your desired aesthetic. With these varied options, you can get a post fence that easily brings peace of mind to your property.
A t post fence is an increasingly trendy choice for all sorts of projects due to its budget-friendly and straightforward setup. Not only do they serve a practical purpose in terms of delineating property boundaries or containing animals, but they can also add a fresh aesthetic to any outdoor space.
Steel posts, driven into the land with either human strength or with a post driver machine, provide the construction for t post fences. This fencing solution typically has post of 1.25 to 1.75 inches in diameter and come in a range of heights. These posts can accompany wire fencing to create a cohesive and functional boundary.
Hardwood T post fences are an ideal solution for many situations. Whether it be apertaining to a farm, ranch, orchard, vineyard, or garden, these fences excel at the task of penning in or barring out livestock. Their construction promises support from any force pressing against them, giving animals no room to press through.
T post fences add a special touch to landscaping, making it a highly practical choice. Depending on the color of the posts and type of fencing used, you can turn your yard into a countryside retreat or a chic industrial area. Paint the posts to blend in with their surroundings for a classic look, or leave them as is for more of a rustic vibe.
Utilizing posts for a t post fence is highly sought after, as it creates an arresting rectangular or square boundary. Doing so is perfect for preventing the intrusion of critters, and additionally, painting the posts to blend in with the environment brings a sensational finish.
For a visually stunning and purposeful fencing solution, a curved line created with posts can be used. This type of fence is perfect for adding flair to the driveway or walkway, as well as ensuring that any furry critters keep their distance from the landscape.
A stunning driveway abutment or pathway can be achieved by using a third post fence concept that features a zigzag pattern. This electrifying pattern will not only attract the eye, but give a truly unusual and stately feeling when used to edify the land. To really make this design come to life, be sure to paint the posts according to its backdrop – while the wire fencing can be given an extra creative spin with a myriad of colors available.
To form a barrier along a land's boundary, post fences can be put to good use. Not only are they effective in demarcating property lines but can also be painted to blend with the surrounding environment. Furthermore, the use of wire fencing of different colors adds an extra element of aesthetic to the look. Therefore, this type of fencing is an ideal way to both visually enhance and keep out unwanted life forms.
When putting up a t post fence, it is imperative to adhere to certain regulations and codes. Posts should be spaced two feet apart and be uniform in height. Taking these factors into consideration will help guarantee that the fence lasts for many years with sufficient care and maintenance.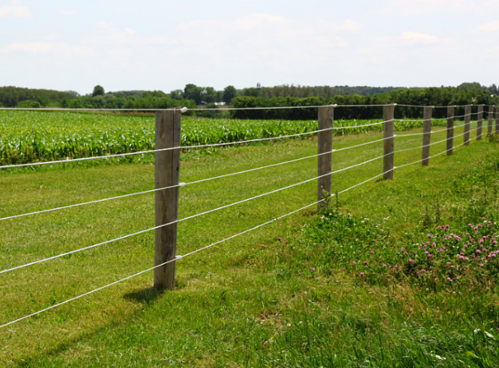 Related Product
---
Post time: 2023-07-10