When seeking to secure their animals, many farmers and livestock owners turn to electric fences as a viable option. Simple and straightforward to put in place, these fences can be an effective way to contain animals. Thus, in this article we will explore the pros and cons of using electric fences and why it might work for you.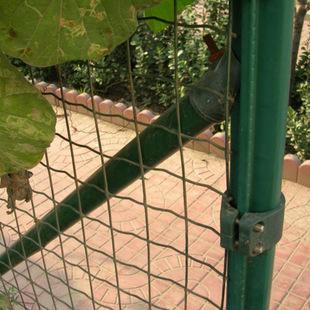 An electric fence carries a lot of advantages for a relatively small investment. It is typically affordably priced and can be powered by mains electricity, a solar panel, or a battery. The typical setup involves stringing up one or multiple strands of wire that can be charged with electricity. This cost effective option stands in contrast to the expense associated with constructing a traditional fence.
An electric fence offers the convenience of year-round use without the hassle of regular upkeep – a distinct advantage over traditional fencing. As opposed to a conventional fence that necessitates a steady stream of upkeep tasks and repairs, an electric barrier is willing to provide reliable support at all times with virtually no maintenance required.
Electric fences offer a multitude of advantages, one of which is the ability to determine what enters and exits a space. Installations of this nature can be used to stop animals from entering regions that pose a threat, or they can contain creatures in an area that is free from harm. Additionally, these fences can act as a protective barrier for livestock, and discourage predators from coming too close.
Because of its bright colors, an electric fence practically screams out, "Danger!" With its striking visuals, it is not difficult to determine whether or not any wild creatures have entered your property. Thus, you can take immediate steps towards resolving the problem if necessary.
An electric fence can work hand in hand with other forms of fencing to create an even more secure enclosure. By combining traditional fencing methods with electric fencing, you can be sure to fend off potential hazards from predators. Such a combination truly offers an additional layer of defense.
Compared to traditional fencing, the electric option offers greater safety due to its lack of sharp edges and potential entanglements. This means there's no cause for concern for the wellbeing of animals or people who accidentally come into contact with it. Ultimately, electric fences are kinder to people and creatures, providing a much safer alternative among the different types of fencing.
Installing an electric fence does not have to be time-consuming or complicated. All it takes is minimal tools and materials, and the entire set-up process can usually be completed in mere moments, making it one of the great perks of this type of fencing.
An electric fence offers a multitude of various applications, making it an ideal solution for numerous situations. Great for safeguarding properties in residential, commercial, and agricultural settings, electric fences can also be used as a suitable means for protecting animals in even the most urbanized areas.
A powerful deterrent, electric fencing maximizes its efficiency in providing security for both domestic creatures and their keepers. Its advantages are widely recognized, with none more notable than its capacity for forceful containment of livestock or unwelcomed visitors. It stands out as the most dependable option for keeping undesired animals from invading a property and threatening their safety.
For those seeking a secure and effective way to keep their animals safe, an electric fence offers an ideal solution. From installation and maintenance to its visually impressive profile, the electric fence has much to offer any livestock owners or farmers who are interested in purchasing this invaluable security tool. Ultimately, this could be the perfect choice for managing a broad range of animal-based concerns.
A revolutionary breakthrough in animal containment, the post electric fence stands as an innovative solution to keeping animals secured. No longer is there a need to invest in and laboriously install costly electric fencing systems. This convenient and effective device provides simple, dependable security for all animals.
A post electric fence provides a sturdy barrier to animals that is both swift to install and cost-effective. Simply thread the wires between the posts placed in the ground around the desired perimeter, and the secure enclosure is ready to keep livestock or other animals where you need them. An indispensable tool for farmers and ranchers, post electric fences are a great way to ensure creatures stay contained without any extra labor or expense.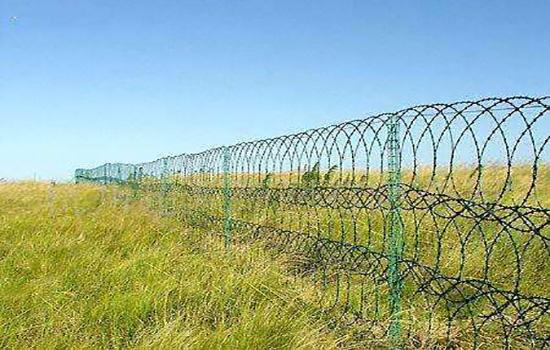 In comparison to traditional electric fencing, post electric fencing has many advantages. Its setup is swift and straightforward, not needing much more than a few hours and the posts and wires obtainable from a local hardware store or online. It is significantly less expensive and has noticeably higher security, with the posts and wires forming an impenetrable obstacle. Plus, it is visually more pleasant, allowing an easy adjustment of its colour to suit its surroundings.
Secure containment without the hefty time investment or electric fence setup is made easy with the post electric fence. This efficient and aesthetically-pleasing solution ensures animals remain safe in their designated area, all while taking only a matter of hours to install. Providing an impenetrable barrier that far outperforms traditional electric fencing, this modern solution brings innovation to animal fences without breaking your budget.
Related Product
---
Post time: 2023-07-21