Fencing makes a property more secure and private while complementing its landscape, making it a worthwhile investment for every homeowner. Correctly spaced fence posts are essential to maintaining the strength, stability, and aesthetic of the fence, not to mention providing a secure environment for children and pets. Therefore, it is critical to understand the appropriate distance that must be kept between each post to ensure the longevity of your fencing structure.
Depending on the specifications of your fence, as well as the environmental conditions in your vicinity, appropriate post placement can range from five to eight-feet apart. If your priority is to promote privacy within the fenced area, you may want to invest in a wooden fence and place the posts closer together for efficient coverage. For open fences like chain link, however, you should space the posts further apart to allow for adequate visibility and air movement.
In order to guarantee your fence posts are fit to last, even spacing and secure footing are of the utmost importance. To maintain accuracy, utilize a tape measure to pinpoint exact post locations. And regardless of the post material, it is crucial to utilize a level for a plumb installation—this goes doubly so for metal fence posts. For wooden posts, it is also essential to secure them firmly with concrete or an alternative footing for stability.
For a secure and sturdy fence, planting the posts two to three feet underground is a must. This will keep them firmly rooted and, otherwise, they may be easily moveable. However, in regions with a looser or sandy substratum, it may be wise to dig your posts even deeper into the ground for extra security.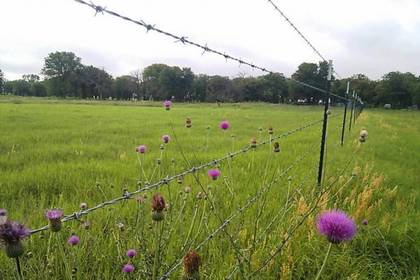 Your fence's elevation ought to be taken into account when pinpointing the distance between posts. The fence's stature will influence the placement interval of posts – the taller the fence, the nearer posts on average should be placed to offer heightened dependability.
When planning your fence installation, it is essential to pay attention to the size and design of your fence, while taking into account the area's climate and soil conditions. Typically, post spacing should be at intervals of 5 to 8 feet, depending on the dimensions and construction of the fence, and then buried into the earth at depths of 2 to 3 feet. By making sure you adhere to all the necessary steps for proper installation, you can guarantee yourself a secure and private fence that will serve you for many years.
The integrity of any given fence structure is largely dependent upon the placement of its fence posts. If placed at the wrong interval, even a strong barrier can become unsteady and insecure. That being said, recognizing the correct span to set posts is crucial for granting your fence the most strength and standing power it needs.
When constructing a fence, the distance between posts is an important decision, and it can affect the type of material used, the overall size, as well as its purpose. In general, wooden fences should be erected with posts 8 feet apart and chain link fencing should utilize 6-foot intervals between them however, this may fluctuate depending on what's needed for the job at hand.
Installing a wooden fence requires you to secure the posts deeply in the ground for a sturdy structure. Dig a hole two feet deep and fill it with concrete that must be given time to cure. Once set, you can insert the post into the stabilized hole and secure it in place with metal post anchors for added reliability and a safe foundation. This precaution will ensure your fence will stand strong as you put it through its paces.
To make sure your chain link fence is stable and dependable, the posts should be placed around 6 feet apart. This not only guarantees the proper support of the fencing panels but also allows the chain links to be pulled tight. For optimal durability and stability, the posts should be pushed at least two feet down into the ground or secured by using metal post anchors.
During the process of erecting a fence, one must be mindful of leaving ample space between posts. This not only will give the structure an attractive appearance, but will also guarantee that the fence is solid and safe.
For a sturdier and more resilient fence, especially in sections with larger spans, posts should be spaced out an extra few feet. This can bring the interval between posts up to 10-12 feet, adding an extra layer of strength to ensure the weight of the fence is supported and guarded against sagging.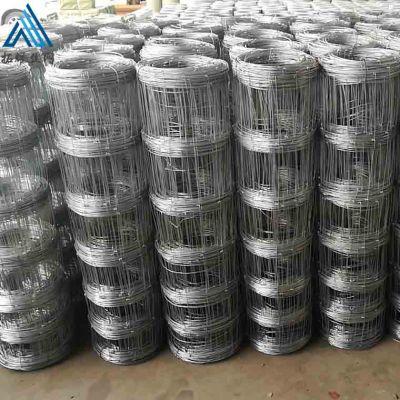 To achieve the durability and attractive appearance of a fence, it is essential to correctly and firmly insert the posts into the ground. Following these instructions will guarantee that the posts are correctly set apart from one another, helping to ensure your fence stands securely. Not only this, but a properly-installed fence will not only bring peace of mind – but also charm to your property too.
Related Product
---
Post time: 2023-08-10