When constructing a barrier, chain link fencing is an in-demand and practicable choice, suitable for both commercial and domestic purposes. Crucial to an effective and strong defense is the gap between the posts – getting it wrong could make the fencing wholly useless. Chain link fences offer security for possessions, people, and likely even animals but ensuring that the post spacing is adequate when installing one is paramount.
When setting fence posts, the spacing is oftentimes dependent on the application, as well as the type of material being used. As a rule of thumb, posts may be set roughly 8-12 feet apart. This can vary slightly depending on the fence's height and what is employed to construct it. For instance, 4-5 foot fences may require 8 feet between posts, whereas 6-7 foot barriers need to be spaced 10 feet apart. Eight to ten foot tall barriers require 12 feet between the posts. However, these are best practices–certain adjustments may need to be made due to soil composition or material size.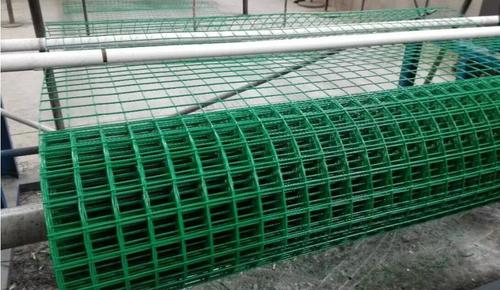 It is vital to guarantee that the fence posts are properly inserted into the ground. Make sure to set them two feet beneath the surface, with the bottom at least one foot down. This will guarantee that the fence maintains its stability and remains firm over time. Plus, it is important to lay them in an orderly line and at an even height. To achieve this goal, first measure the distance between each post, and then use a string line to ensure that they remain in a neat line.
If you plan to install a chain link fence, it is highly recommended to bring in a professional as it is not easy to secure the spacing of the fence without the correct tools as well as expertise. It is essential that the posts for this type of fencing are properly set in the ground and this can be done by using either concrete footings that should be two feet below the surface or metal posts that have to be a foot underneath.
When constructing a chain link fence, precise proportions are essential in ensuring its longevity and integrity. Professional installation is highly suggested since experts possess the equipment and expertise necessary for accurately spacing the posts – 8 to 12 feet apart, depending on the size of the fence – and to implement an even foundation. It is important to make certain that the posts are correctly embedded into the earth and arranged in a straight line to complete the project properly.
When it comes to adding extra protection and seclusion to your garden, a chain link fence is an ideal choice. However, calculating how much space there should be between the fence posts is a key factor in creating the perfect barrier for your property.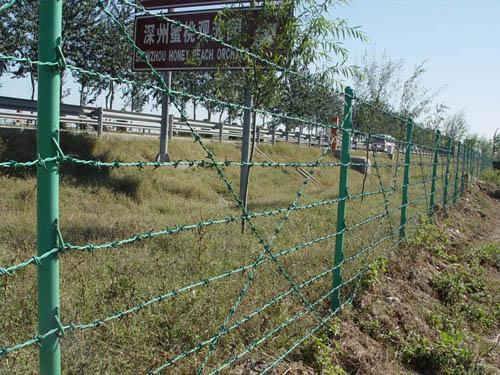 Chain link fence posts can be positioned at various intervals, depending on the fence's design, as well as its height and mesh size. Generally, for a 4-foot fence, posts should be spaced out every 6 to 8 feet, whilst a 6-foot wall requires a post every 8 to 10 feet. Though, having said that – if you pick a larger mesh, then the posts will need to be further apart.
Taking a yard's dimensions into account is essential for installing a fence that looks uniform. Measure the whole yard and outline the markers where each vertical picket post should go. Pay particular attention to any curves, bends, or other hindrances that can alter post spacing. Doing so will make sure your fencing is set up exactly right.
In order to create a professional, attractive fence installation, you must make sure that all posts are entirely straight and uniform. An effective way to achieve that goal is to utilize a post leveler when installing the fence in order to guarantee that the posts are even. This effort will give the desired result – a neat and aesthetically-pleasing fence.
Once your posts are in place and placed securely, you may then proceed to attach the top rail of the chain link fence. It is important that the top rail is straight and level. The mesh of the fence must then be connected to the top rail, taking care to ensure that it is spaced evenly and fastened tightly.
Securing the end posts to the bottom rail is the last step in the process. Check that the bottom rail is level and firmly connected to the end posts, and then attach the mesh to the lower boundary. Ensure that everything is fastened securely for a smooth installation.
Adding protection and solitude to your lawn can be done quickly by installing a chain link fence. With a little bit of preparation and the proper tools, you can have a professionally looking fence that can give you the assurance and seclusion you need. The process entails properly estimating the dimensions of your garden and knowing the spacing between posts. By following this guide's steps, you can make sure that your fence is installed the right way. So with a bit of effort and the right resources, you'll enjoy having your own chain link fence and all it brings in no time.
Related Product
---
Post time: 2023-07-06