Erecting a t-post fence is a cost-effective and straightforward approach to sectioning off properties, caging animals, or securing the boundary of a space. This versatile fencing solution provides an economic option while also offering beauty and variety to any landscape or garden. It has become a popular go-to choice for homeowners, farmers, and businesses alike over the years.
Made from galvanized steel, t-posts are metal posts that come in various lengths and widths. A post driver is often used to hammer these posts into the soil. To create a fence, wire attached with either staples or clips is connected to the posts. There are two types of wire available: barbed or smooth. Weaving them into the t-posts produces a sturdy fence.
With minimal effort and tools, even a beginner can successfully install a t-post fence. Plus, the price tag on most t-post fences isn't enough to break the bank. On top of that, you can expect them to hold up for ages – with proper care and maintenance, they will not need to be replaced for many years.
Despite the strength and affordability of t-post fencing, its somewhat industrial appearance may not make it conducive to residential areas that desire a more refined aesthetic. Similarly, unchecked vegetation can easily grow through the fence's open slats, becoming problematic over time. An effective solution is to install a layer of mesh on top of the t-posts, helping contain the plant growth and maintain a consistent appearance.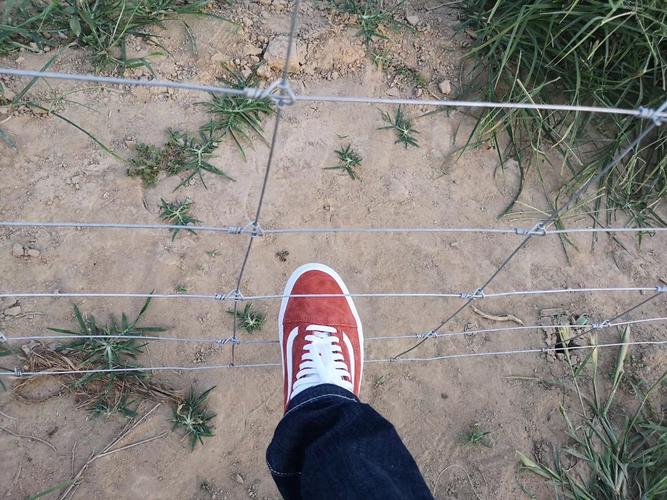 While t-posts offer a low degree of security and are regularly used for containing animals, additional measures can be taken to enhance safety. This includes adding barbed wire or electrically charged fencing as a supplementary safeguard on top of the t-posts. Doing so ensures that intruders are kept out while your livestock remain securely within the boundaries of your fence.
Offering a cost-effective and straightforward installation process, a t-post fence is ideal for a multitude of uses and requires minimal effort when it comes to upkeep. Despite this, its plain aesthetic and lack of security may need to be taken into account when deciding if it is the best option for your particular set up.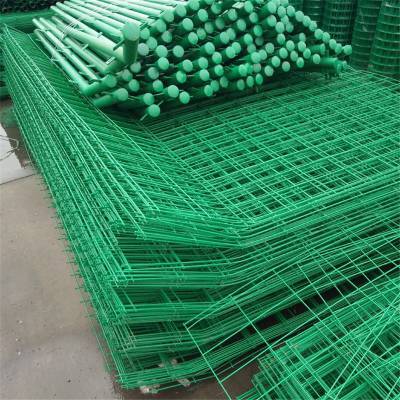 Homeowners across the country are turning to t-post fences for their fencing needs, as they provide an unbeatable blend of strength and versatility. This type of fence is ideal for use in a number of environments including residential yards, farmlands, and sprawling ranches.
Galvanized steel posts, defined by a distinct T-shaped cross-section, form the basis of robust T-post fences. Resistant to corrosion and the effects of extreme weather, these fence posts are available in customizable lengths ranging from four feet to eight feet. Installation typically involves inserting them firmly into the ground with either a post driver or a sledgehammer.
After the posts are situated, it's time to secure the fencing material. Woven wire rolls are the trendiest choice and are attached with steel U-shaped clips to the posts. Not only is this option affordable and easy to install – especially for hands-on remodeling – but it also allows a great degree of flexibility in terms of desired result.
If you're looking to spruce up your t-post fencing, consider vinyl-coated wire. This approach gives you a more refined aesthetic than the traditional woven wire and also lets you choose from a range of colors. Keep in mind that compared to woven wire, it does come with a higher pricetag and could be slower to install. Despite these lower points, its superior durability and rust-resistance make it worth the investment.
To provide a classic feel or ensure extra protection, a t-post fence can be embellished with various materials. Wooden boards might be used to give an old-fashioned look, while chain-link topping can be employed for extra safety. Moreover, privacy slats are obtainable to produce a secluded space.
Picking the right fence for your home requires careful consideration. To start, you need to be certain that the posts are securely and deeply rooted to provide a strong base that can withstand harsh weather conditions and other forces of nature. Secondly, it is essential to select a fencing material that will complement the surrounding landscape and heighten the beauty of your home.
Those seeking a long-lasting, adaptable fencing option will find that T-post fences are just the ticket. Affordably priced and suitable for cordoning off a range of spaces, they also provide considerable scope to personalize with an assortment of materials. Requiring only minimal investment in terms of effort and pre-planning, a T-post fence will grant its owner peace of mind and pleasure in equal measure for many years to come.
Related Product
---
Post time: 2023-08-11