When choosing a fencing system, the steel posts you select are of paramount importance for guaranteeing the stability and strength of your enclosure. The diameter of the posts is an integral factor to consider as it directly affects the sturdiness of the fence. Opting for the incorrect size can lead to weak spots in your construction that are more likely to suffer damage or collapse. Choosing chain-link fence posts with the proper diameter should ensure that your installation will maintain its quality for years ahead.
When selecting a chain link fence post, the diameter is one of the principal considerations. It is measured in inches, with common sizes ranging from 1.25 to 5 inches. Factors to take into account are the weight and size of your fence, as well as environmental conditions. For instance, a large diameter post is more suitable for heavier fences or those exposed to greater windloads; conversely, a small diameter is recommended for less demanding applications.
When shopping for your chain link fence posts, remember to take into consideration the desired use for your fence. If the fence is intended for residential usage, a post with a diameter of 1.25 to 2.5 inches is suitable. However, should the goal be security related, going for a larger post with a diameter of 3 to 5 inches is recommended.
With regards to the characteristics of a fence, its size and weight should be taken into consideration while making a decision on the diameter of the post. To give an indication, posts with a diameter ranging from 1.25 to 3 inches may adequately support a more lightweight fence, whereas a more sturdy and robust fence would be better suited to posts with a diameter up to 5 inches.
When selecting a post diameter for your fence, it is worth giving some thought to the conditions it could be exposed to. Increased stability can be attained by picking a larger diameter post if your fence is likely going to be exposed to windy conditions, for instance. And if you live in an area that experiences extreme temperatures or excessive moisture, make sure to choose a post with a corrosion-resistant coating. This way your fence will remain in pristine condition for years of reliable service.
If you're looking for a chain link fence that provides both durability and security, making sure to select the appropriate post diameter is paramount. Consider the characteristics of your fence, such as its type, size/weight, and the environment it will be situated in, so that when it comes to equipping your project with posts, you can be confident in their longevity. By getting the right post sizing, you can guarantee that your fence will continue to provide safe and reliable protection for years to come.
When it comes to building a chain-link fence, the size of its posts is essential. Too narrow and the fence will be structurally weak and prone to deterioration; too bulky and it will lack visual appeal. Striking the perfect balance between durability and beauty requires one to carefully consider the correct post diameter for their particular application. As such, the impact of choosing the right post diameter should never be underestimated.
When choosing the diameter of posts for a chain link fence, you should be mindful of the components that are integral to the structure. The posts take on the role of chief support, and are usually crafted from steel, aluminum, or wood. Every size holds its own weight in terms of sturdiness and stability, hence why it's essential to identify which dimension is best suited. Your post selection plays a significant part in determining the robustness of the entire fence.
When it comes to chain link fencing, two-inch posts are the diamond-standard size for typical residential and business applications. Not only do they present the perfect balance of strength and lightweight design, making for an effortless installation, but this size is suitable enough to offer ample backing for the fence. On the other hand, more demanding applications – like industrial or safety related fences – often necessitate three-inch or even larger posts.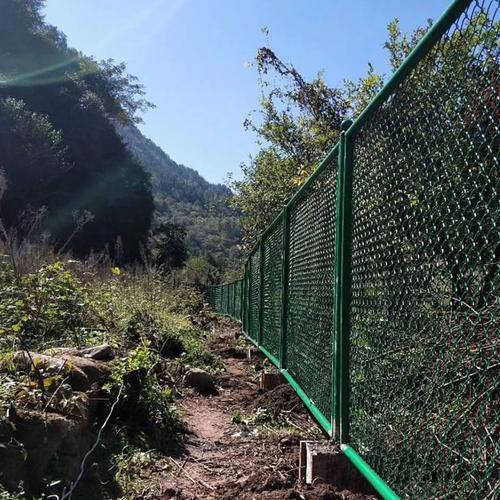 When selecting a post diameter, the fence height must also be considered. Generally, the posts should be approximately two-thirds of the fence height. Take for instance a six-foot fence: to make sure that the posts are robust enough to bear the weight of the fence while still leaving sufficient room beneath it, they should be around four feet long.
When deciding on the girth of a chain link fence post, the type of boundary you're fashioning also has to be taken into consideration. For example, if you're fixing a chain fencing to enclose a swimming pool, the column needs to have a greater diameter than necessary for a residential enclosure. This is because the additional bulk of the mesh is needed to comply with safety requirements for establishing a secure boundary around the pool.
When installing a chain link fence, the diameter of the post is important, but so too is the material. Steel is the most often used due its superior strength and durability. Not to mention, it is resistant to rust and corrosion, fitting excellently for outdoor applications. Aluminum is another popular option because of its lightweight, making installation quick and simple. Wood posts are an alternative choice, though lack the longevity of steel or aluminum.
Having made a sound decision on the best post diameter for your fence, it is critical to guarantee proper installation. Securing the posts with concrete, then setting them level and stable to avoid any prospective bending or shifting of the fence is paramount. Achieving these goals will make sure your fence stands sturdy and unyielding.
Ultimately, the diameter of chain link fence posts influences the performance and appearance of any fencing installation. The right size will enable the fence to remain suitable and attractive, so it is important to ensure that you opt for the ideal dimension for your task. This is fundamental as it can influence how robust and reliable your fence truly is.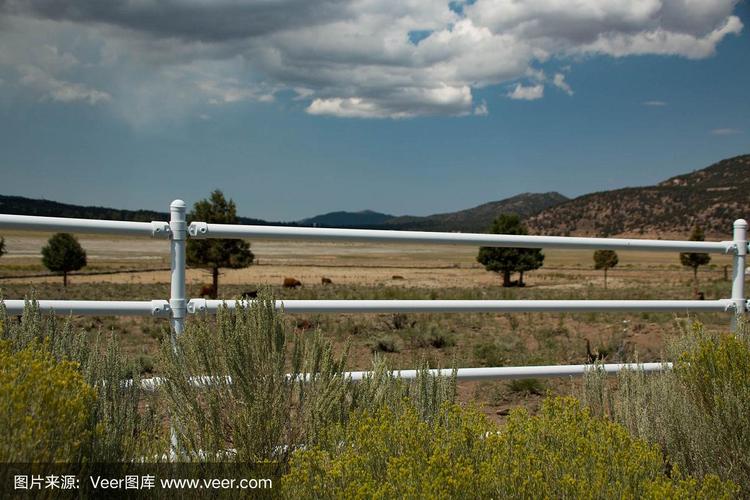 Related Product
---
Post time: 2023-08-15