When erecting field fence, a key point to consider is the spacing of the posts. The appropriate distance between each post will not only ensure optimal structural stability but also guarantee that your fence remains standing for numerous years. This article explores different types of fencing post spacing, along with their advantages and disadvantages.
The positioning of fence posts for field fences differs depending on the type. Usually, woven wire fences should have posts placed 8-12 feet apart; whereas for barbed wire fences, this will be 12-16 feet apart. Whereas, for high-tensile fences, 10-14 feet gaps work best. However, these measurements can vary due to the properties of the terrain and soil, alongside the quantum of strands of wire employed.
With a woven wire fence, you can be sure of a roomier setup! Things should stay where they need to be, and it's ideal for keeping horses, livestock, and other critters corralled. A typical spacing for the posts should range between 8 to 12 feet – not too far nor close together – allowing for flexibility and resilience when needed. Having the posts spaced apart just enough will ensure the animals don't attempt to make a break for it!
Barbed wire fences are designed to provide a secure barrier and are mostly used in agricultural contexts such as animal containment or protection from intruders. Judicial post spacing, normally between 12 and 16 feet, ensures that the fence has enough strength to hold the barbed wire and any animals that its purpose dictates.
With its sturdy build and tight post spacing, a high-tensile fence is capable of withstanding a great deal of strain and pressure. Installing posts every 10 to 14 feet will ensure that the fence is strong enough to contain livestock, protect crops, and guarantee security.
Planning your field fence budget? Don't forget to consider the post spacing – it is crucial for both the strength and reliability of your fence. Furthermore, the post spacing can have a significant financial impact, so it pays to get it right!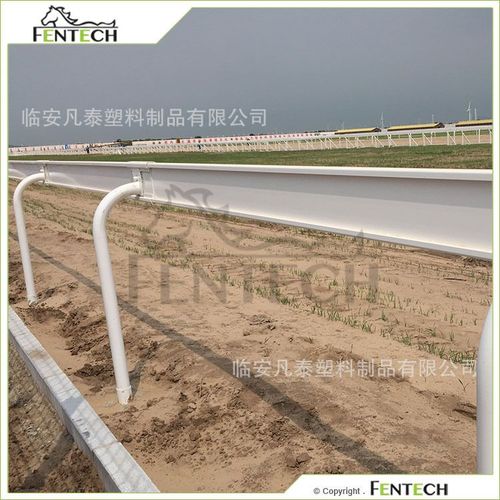 In conclusion, post spacing is an essential factor to consider when constructing a field fence. By ensuring the appropriate post spacing, your fence will endure for many years and remain a strong and dependable structure. For woven wire fences, space posts 8 to 12 feet apart; for barbed wire fences, position each post 12 to 16 feet from the next; and for high-tensile fencing, arrange the posts 10 to 14 feet apart. Taking into account the appropriate post spacing is significant when budgeting as an incorrect spacing can render a feeble and undependable fence.
When building a field fence, it is essential to accurately space out the posts for optimal performance. Not only will this help keep animals inside, but it will also help ensure the fence's strength and longevity. Getting the post spacing right is key for successfully confining livestock and making sure that the fence remains strong.
When it comes to properly sectioning off fields for various livestock, the post spacing should be tailored to their individual needs. Horses necessitate post distance between six and eight feet, while sheep and goats require posts four to six feet apart. It is also important to assess the terrain of the field. If the land is hilly, the posts should be made shorter so they do not become unsteady and tip over.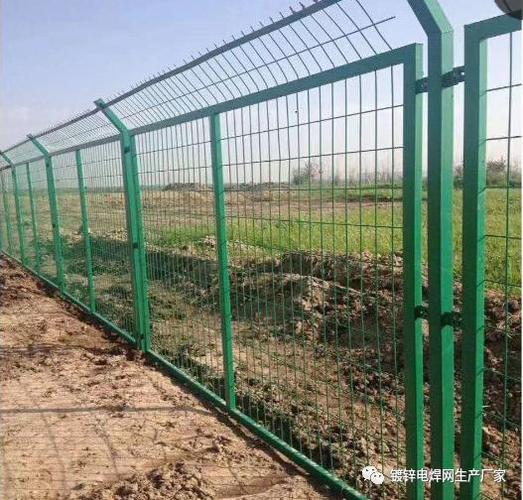 In order for a fence to be sturdy and long-lasting, it is essential that posts are established at a uniform distance apart. This forms the foundation of the structure, allowing additional material to be affixed without problems. It is especially vital in places with bumpy landscape, as an inadequately set post may cause the section to become dislodged or even collapse due to its longer length and extra heaviness. Securing the posts deeply into the earth ensures they remain firmly in their spot.
To ensure safe functioning, posts must be monitored regularly once they are set in place. Any sagging or inclined posts should be given attention and adjusted or substituted without delay. Additionally, due diligence should be employed to inspect the whole fence for any harm and degradation. If any of the posts are broken or weak, instant repairment and/or changing should be taken action on.
Ensuring that your field fence is durable and secure means ensuring the optimal placement of each post. Spacing them evenly and ensuring they are firmly secured in the ground is crucial to making sure your fence is an effective enclosure for livestock. Maintenance and regular inspections should also be a priority for any fences, allowing you to detect any weak spots or potential damages before they become a major issue. When done right, your fence can last for years by simply following these steps.
Related Product
---
Post time: 2023-08-13