Harnessing the Strength of a T-Post for Fencing Purposes
T-posts are proving to be a go-to choice for many individuals who need to fence in their property. They are the perfect combination of convenience, longevity and range, since they can come in multiple sizes and lengths. By utilizing T-posts in tandem with barbed wire or electric fencing, one can manage animals, maintain privacy and keep areas divided with ease – And all at a reasonable cost!
If you're looking to put up a fence, T-posts might be the way to go. We will provide insight on what resources you need, detail the process of installing the T-post, and give tips on how to properly maintain them. Get ready – It's time to learn how to use T-posts for fencing!
Before embarking on your T-post installation, it's important to ensure you are in possession of the essential materials. Make sure your to-do list includes the following items:
When tackling a project, T-posts are a great choice! Coming in a myriad of various sizes and lengths, there's certainly one that will meet your requirements. Ensuring you select the right size and length of post is key in ensuring success.
Driving T-posts into the earth requires a reliable hammer that can handle the pressure and get the job done.
Donning protective gloves and eyewear should be a priority anytime someone is managing T-posts to ensure that they remain safe in potentially hazardous situations.
A strand of thread can be employed to denote the spot of each support post- a practical and uncomplicated way to ensure each post is located correctly.
Post drivers are essential tools for inserting the iconic T-post firmly into the earthen surface.
Filling the gaps near the posts with gravel provides the necessary support to keep them standing steady.
Choosing fencing material for your project can be a daunting task. Barbed wire, electric fencing, and woven wire are all great options for use in tandem with T-posts.
Gathering the requisite resources? Splendid! It's time to hang those T-posts. Below is a breakdown of the installation process:
Making an Accurate Mark: A Step-by-Step Guide
Utilizing the string, pinpoint the area of each post and draw a line. Guarantee the posts are distributed consistently and the tension of the string remains firm.
Step Two – Uncovering the Foundation for Support
To begin the work, dig holes for each post with a post hole digger. With a depth of 12 inches and a diameter of 8 inches, these holes will securely stabilize the posts in place.
Step Three: Insertion of the T-Posts
Fit the T-posts into their respective holes, ensuring each one is straightened out and tightly held in place.
Hammering the Foundations: Drive the Posts Into the Earth
Firmly inserting the T-posts into the earth, the post driver securely keeps them in place. Ensure each one is firmly entrenched in the ground and adequately secured.
Completing Your Install with Gravel
Ensure all posts are firmly stationed and bolster their placement with a layer of gravel.
Secure Your Fence
Secure the fencing to the T-posts, ensuring that it's taut and spread evenly.
Caring for Your T-Posts
From long-term use to proper upkeep, T-posts can stand the test of time and last for years. To ensure that they remain in good condition, here are some useful tips for maintenance:
On a regular basis, take a moment to validate that the posts remain in solid footing. When unsteady, cram them back down into the earth.
Securely affix the fencing material to the T-posts, and be sure to replace any material that's in a dilapidated state or simply not up to par.
As you look over the posts, be on the lookout for corrosion or oxidation. In case any indications of rusting appear, cover them up with a coat of rust-preventative paint.
If you spot any warped postings or those that have sustained damage, act fast and take action by replacing them.
Should a T-post be compromised or off-balance, removal and replacement may be necessary. To execute, excavate the aging post with care and secure the freshly-installed replacement firmly in the ground. Ensure the fencing is securely fastened to finish.
T-posts provide cost-efficient fencing solutions that are relatively easy to install. With the proper tools and installation approaches, you can employ them successfully to attain a strong, attractive fence. Given its affordability and practicality for construction projects, T-posts are a viable option for many homeowners.
From gardens to yards, T-posts provide a budget-friendly solution to constructing a secure barrier. These metal or plastic poles come in a range of sizes, from four to eight feet long. Not only are they tough and long-lasting, but they are also simple to install – making them an ideal fencing option.
Developing a plan of attack is the introductory step in successfully implementing a T-post fence. Size up the area that needs fencing and figure out the appropriate structure you'd like to build. This will let you determine how many T-posts you'll require and how they should be spaced.
Once you have your meticulous measurements and detailed plan, it's time to embark on your project to install the T-posts. Begin by excavating a hole for each post. Make sure that the hole is two feet deep and two feet wide – a post hole digger or shovel may be needed to achieve this!
Once the necessary excavations are complete, fill the depressions with sturdy T-posts. Be sure to make the posts as level as possible and use soil or gravel to firmly hold them in place. A level can be utilized to guarantee the posts are good and straight.
With the posts securely in the ground, it's time to begin attaching the fencing material. Whether opting for metal wire, wooden panels, or vinyl, each option will need to be fastened to the T-posts with either clips or staples. Ensure everything is tautly in place for a fully secure finish.
Attaching an energizer to the T-post is a crucial step of installing an electric fence. This tool will supply the power to activate the fence, effectively disallowing any animals from entering the restricted area. Securely attach the energizer on the post and ensure that all wiring is connected properly to maintain its effectiveness.
After some time has passed, take a look at the fence to make sure everything is still intact. As it ages, the posts may start to wane or the wiring could disconnect, so it's imperative to action any maintenance requirements in a timely manner; this will both minimize potential harm and ensure structural stability.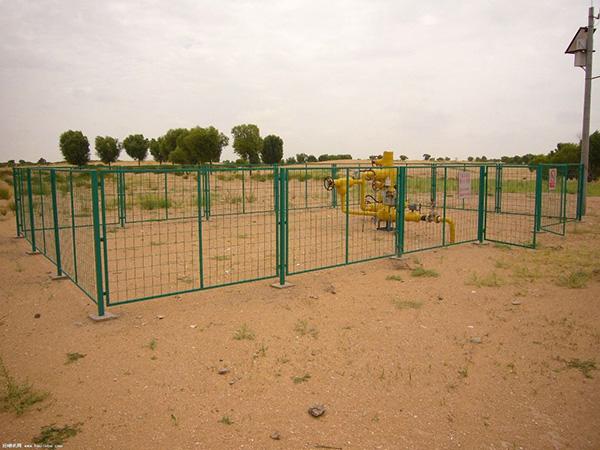 A T-post fence is the perfect solution for creating a sturdy and long-lasting boundary around your property. Not only is it budget-friendly, but with a well-crafted installation, you can guarantee that your fencing will be secure for years to come.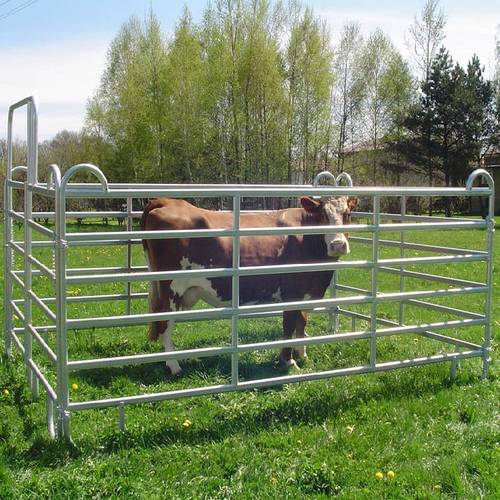 Related Product
---
Post time: 2023-07-07