Fence posts are undoubtedly a necessity for emphasizing fence stability and beauty. Acting in many capacities, from the backing beam of the entire fence system to connecting the fences panels to each other and to the ground, posts are integral components for construction and appeal. Read on to discover the types of fence posts, what their purposes are, and how to insert them.
Wood and metal are two of the most commonly used materials for fence posts. When it comes to residential use, wood is a popular choice due to its relatively low cost and ease of setup. Not only is it budget-friendly, but it also provides versatility; able to be used for a variety of fencing types, such as picket, split rail, or privacy barriers. You can acquire wooden fence posts in different sizes and styles, crafted from pressure-treated pine, cedar, or redwood.
Metal fence posts make for a reliable and resilient addition to commercial and industrial landscapes, providing a strong, sturdy framework that can withstand whatever each day brings. Those seeking such a solution can find materials such as steel, aluminum, and galvanized steel which are built to tackle whatever Mother Nature throws their way. And while there is an upfront cost associated with metal posts that surpasses what you would pay for their wooden counterparts, the long-term benefits far outweigh this initial expense. Additionally, while installation does cast a bit of a challenge due to the necessity for specialized tools and techniques, the eventual result is well worth the effort.
No matter what supporting structure you select, to get the highest degree of support and stability, it must be put in the ground correctly. Wooden fence posts need a two-foot deep hole, which must be stuffed with gravel or concrete to make sure the build is level and safe. For metal posts, the right apparatuses and instruments must be used to make certain that it is firmly fashioned.
Installing fence posts takes a keen eye on the details as there are multiple fence types each requiring special assessments. For instance, a privacy fence requires height in order to provide the desired amount of security whereas a picket fence requires spaced out posts. Depending on the type of fence that you choose, reinforcements may be necessary in order to successfully secure your posts in place and create a sturdy construction. Therefore, it is important to consider all factors when deciding which type of fence best suits your needs.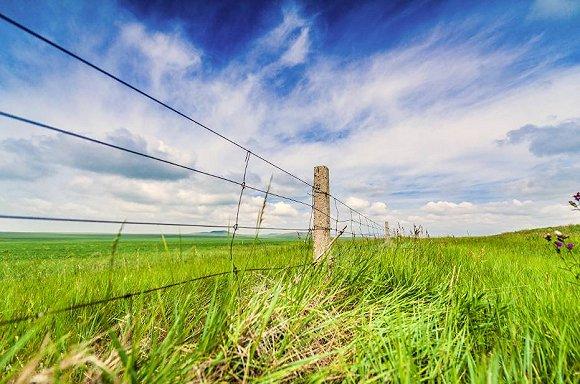 A fence is often considered a 'functional' item, but fence posts can also be utilized to increase the overall appeal of a fence. From wooden posts available in different hues and polish to metal posts coming in a selection of colors and finishing, the options for adding value to your fence are vast. Furthermore, you can choose patterns or accents such as uneven heights and alternating colors to further your creative vision.
When selecting the fence posts for your project, it is important to take into account the overall design of the fence as well as its purpose. Fortunately, the market offers a wide variety of choices – from rugged wooden posts to more contemporary metal poles – allowing you to choose the perfect solution for your needs while ensuring that you get enough strength and support from your fence posts. Installed correctly, they will be able to give your fence a solid foundation.
For any abode, be it a domestic home, commercial business, or sprawling farmstead, robust fencing is an imperative. Nothing can secure such a fence like sturdy fence posts, integral to ensuring a secure framework and construction. Available in various shapes, sizes and materials, the myriad of choices of fences posts facilitates limitless designs.
Differentiating Between Fence Posts
Those looking to create a fence have two main options for the posts: wooden and metal. Wooden posts are crafted from pressure-treated wood, engineered so as to stop rot and pesky bugs from making a meal of them. Relying on metal such as galvanized steel or aluminum, metal posts boast corrosion-resistance. As for size and shape, both types of posts come in a range of dimensions, ready to suit any task at hand.
Firm installation is the key to making sure your fence posts are secure. As you'll likely need to use different methods to set wooden and metal posts, it's essential to know which material works best for each: wooden posts should be embedded in concrete or gravel, while metal poles can be planted in concrete or simply dug into the earth. Equally spacing your posts is also key, as this will provide adequate support for the entire structure.
The welfare of your fence posts is integral to preserving the condition of your fencing, and thus should be given timely attention. To this end, wooden posts should be surveyed recurrently for any indication of decay or pest harm, which should be remedied with a durable protective seal. Similarly, prompt consideration should be directed towards metallic posts, particularly with respect to any hint of corrosion; a rust-inhibiting coating can provide adequate assurance to maintain the effectiveness of the post in this case.
From picket to lattice style, fence posts can provide the foundation for a myriad of fence designs. Create a classic look with wooden posts for picket fences, or opt for metal for that extra strength and shine. Got something more complex in mind? Mix and match materials, sizes, and shapes of posts – the possibilities are limitless!
For those looking to keep their property safe, fence posts form a critical component. Used to keep out animals or unwelcome guests, the posts are meant to act as a safeguard and should be firmly planted and checked regularly for any sign of deterioration.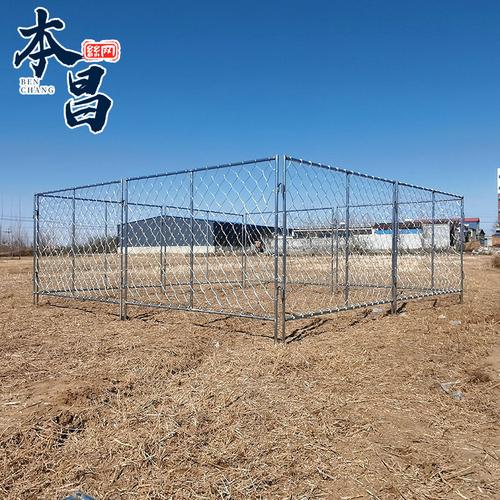 Successfully holding together the panels of a fence, posts play an integral role in any fence design. To guarantee your fence posts' long-term reliability, secure installation and appropriate maintenance are essential. With these guidelines in mind, you can ensure your fence posts are able to stand the test of time.
Related Product
---
Post time: 2023-07-06