For construction projects large and small, concrete is a time-tested material used to great effect – especially for fence post installations. Concrete fence posts are revered for their strength and endurance, as well as their straightforward installation requirements. To help your next project go off without a hitch, we'll take a look at the upsides and downsides of concrete fence posts, along with some helpful installation suggestions.
Exploring the Benefits of Concrete Fencing Posts
When it comes to fence posts, concrete is the gold standard for its strength and resilience. This reliable material has the fortitude to brave elements such as dust, wind, and rain while being resistant to rot, fungi, and insects. Plus, unlike many alternatives, concrete posts are straightforward to manage and need minimal upkeep.
For those looking for a cost-effective fencing solution, concrete posts are an excellent option. Installing them is a relatively straightforward process that can be completed with minimal fuss. Moreover, due to their versatility, concrete posts lend themselves to the construction of various fence styles, from pickets to private barriers.
Caveats to Installing a Concrete Fencing System
Despite the many advantages of concrete fence posts for a variety of projects, there are some factors which may be less than ideal. The weight of concrete can create an obvious challenge when it comes to moving and erecting the posts. It is also necessary to secure additional tools or machinery in order to install them appropriately.
Despite the sturdy nature of concrete, its porous qualities make it prone to absorbing moisture and staining. Poor installation can also result in cracking or chipping of concrete fence posts. Unfortunatey, when compared to the more aesthetically pleasing options of wood and vinyl, concrete really takes a backseat.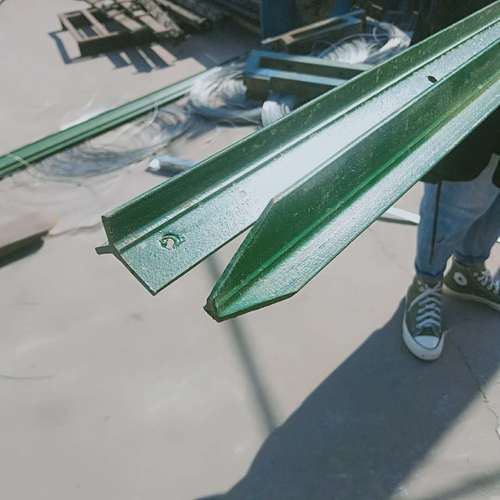 A Step-by-Step Guide to Setting Up Concrete Fence Posts
If your plan involves putting up concrete fence posts, there are some essential steps you should take for proper installation. To begin with, you ought to acquire the right concrete blend for the task. Typically, a standard formula comprising of one part Portland cement and three parts sand and gravel should get the job done.
For your concrete project, you'll have to start by excavating the right spaces for your posts. Aim for a depth of one foot, plus a bit more width than what the post requires. Afterwards, don't forget to include a layer of gravel for optimal drainage.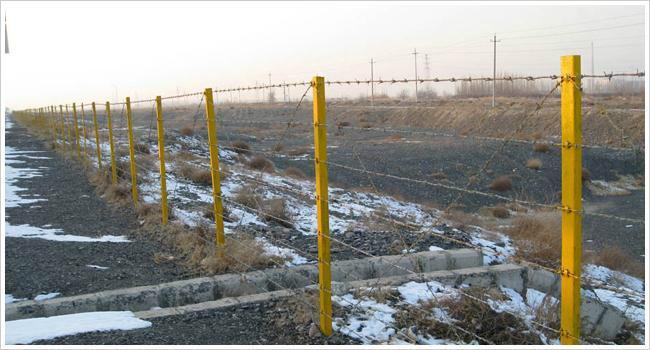 Once the directions provided by the manufacturer have been followed and the concrete is prepared, it is time to fill the excavation with the concrete mixture. Afterwards, a trowel can be used to level the top of the surface and enforce its stability. After the concrete has fully solidified, it is time to place the fence posts and enter in fence screws with great force to ensure an even, permanent installation.
Ultimately, concrete posts could be the perfect pick for different projects. Their strength and durability are noteworthy, plus, they're usually an uncomplicated setup. Nevertheless, hauling and installing them might be a tad challenging. What's more, concrete posts could stain or wear down over time. If you consider them for your venture, exceed to the guidelines in this guide for a secure arrangement.
When it comes to fencing solutions, concrete fence posts are second to none. Not only are they strong and secure, but their durability affords homeowners reduced maintenance requirements and extended lifespans – making for a reliable and cost-effective solution to any fencing needs. With countless applications, from foundations to well-constructed fences, concrete is the material of choice when strength and longevity matter most.
When selecting materials for a fence, sturdiness and robustness are key. Concrete can be an ideal choice for fence posts since it is solid, long-lasting, and reasonably priced. Furthermore, concrete posts are sluggish to rot, bugs, and other exterior elements, which makes them suitable for outdoor projects. Moreover, concrete posts are generally straightforward to install and require minimum upkeep.
Concrete fence posts offer unbeatable security- not only are they incredibly hardy and resilient, but they are almost impossible to break through. Not even the most seasoned burglars or wildest of animals can get past the formidable strength of a concrete fence post – making them the ideal choice if you need that extra bit of protection.
When it comes to their price tag, concrete posts are far more economical than their wooden counterparts. Wooden posts need frequent care and attention, and the expenses that come with this can add up over time. To make matters worse, they are prone to rotting and bug damage, leading to speedy deterioration. Contrasting to this, concrete posts offer substantially more bang for your buck as they require very little maintenance and can keep serving you well for decades.
Letting your imagination run wild, concrete fence posts can be quite pleasing to behold. Beyond the classic beauty of wooden posts, they just do not hold a candle to their concrete counterparts when it comes to captivating your senses. With inviting hues, alluring shapes, and opportunity to individualize its appearance through painting, your fence can have an iconic look without any added expense.
If you are searching for an enduring fencing solution, concrete posts are the perfect option. Their sturdiness makes them last for many years, whereas wooden posts only last a few before requiring additional maintenance. So, opt for concrete posts and benefit from their incredible longevity.
If a secure, long-lived fencing solution is what you are searching for then concrete posts may just be your answer. Concrete posts have many qualities that make them an ideal choice for homeowners, from their affordability and low maintenance to their durability and aesthetic charm. Not only are they strong and secure but they also stand the test of time making them an economical and sensible choice. Therefore, if you want a paling that is not only dependable but pleasing to the eye, concrete fence posts are a great option.
Related Product
---
Post time: 2023-08-17